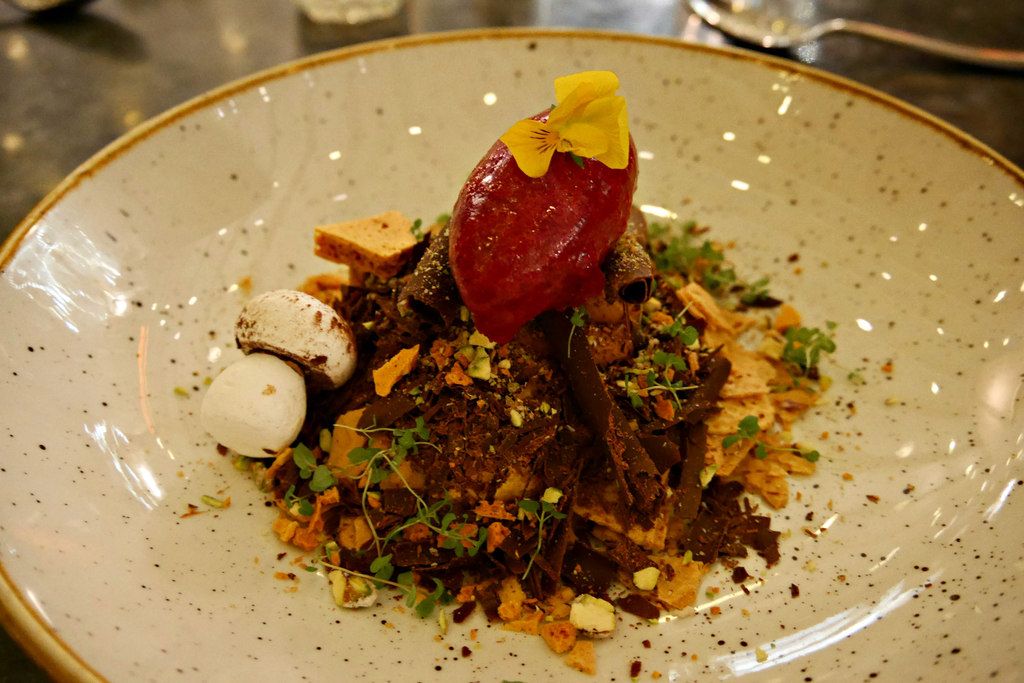 Over the weekend I met up with two of my favourite girlies for a life catch up and holiday planning session. We decided to go check out the rooftop restaurant at Selfridges, which changes twice a year. I believe it used to be the 'Chalet on the roof' - very fitting for the decor.
As you come out of the special express lift (situated near just beside the perfume section, or to the left of the main entrance), you are greeted by a wall of woodwork and fairy lights. Pretty magical stuff!
We were running a bit late, so we decided to leave the photoshoot until later :D
After walking through a corridor of more trees and fairy lights, we were shown to our seats by our host. The dining area is surprisingly long and narrow, fitting 3 only square tables across. The chairs had blankets draped over them in case you got chilly and there were outdoor heaters along one wall. It did almost feel like you were eating outside.
I ordered an unphotogenic fish and chips, which were nice enough, but nothing to write home about.
The dessert however was the highlight of the meal. We ordered the 'chocolate forest' and our waiter listed off every single detail about what it included, right down to the meringue mushroom! I have a soft spot for honeycomb (Crunchie bars anyone?) and it tasted just as good as it looks - would definitely recommend you give it a try.
After we complained - a lot - about our choice of clothing (skinny jeans are such a rookie mistake), we eventually left to go back to the entrance hall for our photoshoot... Obviously. #socialmediagameonpoint
Obligatory photo by the sign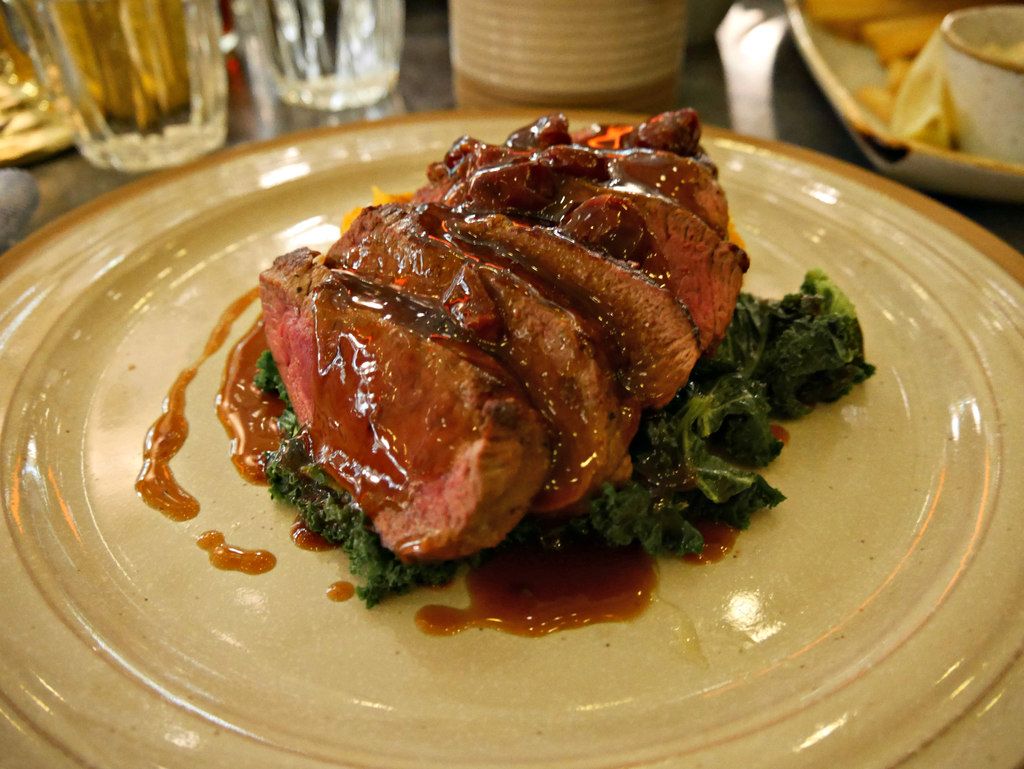 S's mini review: Wild Highland Roe deer fillet, kale, elderberry sauce (medium rare) - Cooked really well, was glad I got a side of sweet potato tartiflettes as it gave a more varied taste otherwise I may have found the dish boring after a few bites. Dessert was lovely, not heavy.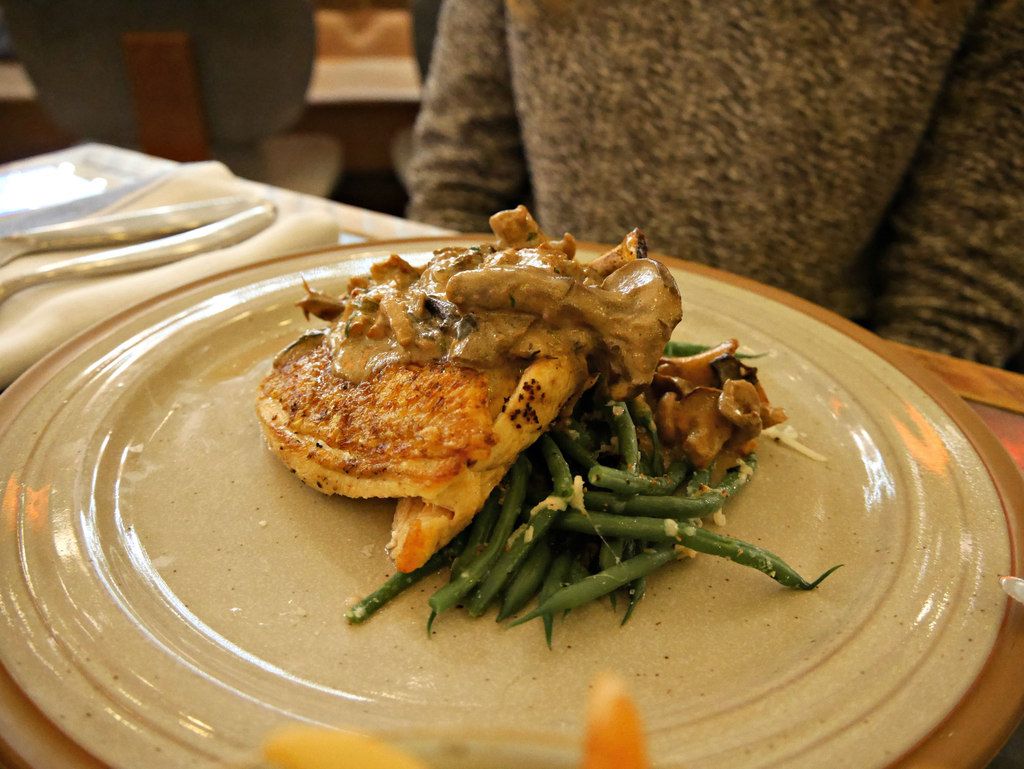 P's mini review: Roast Banham chicken, truffle green beans, New Forest mushrooms with truffled chips on the side - Meal was delicious, truffle overload! Highlight was definitely the dessert though