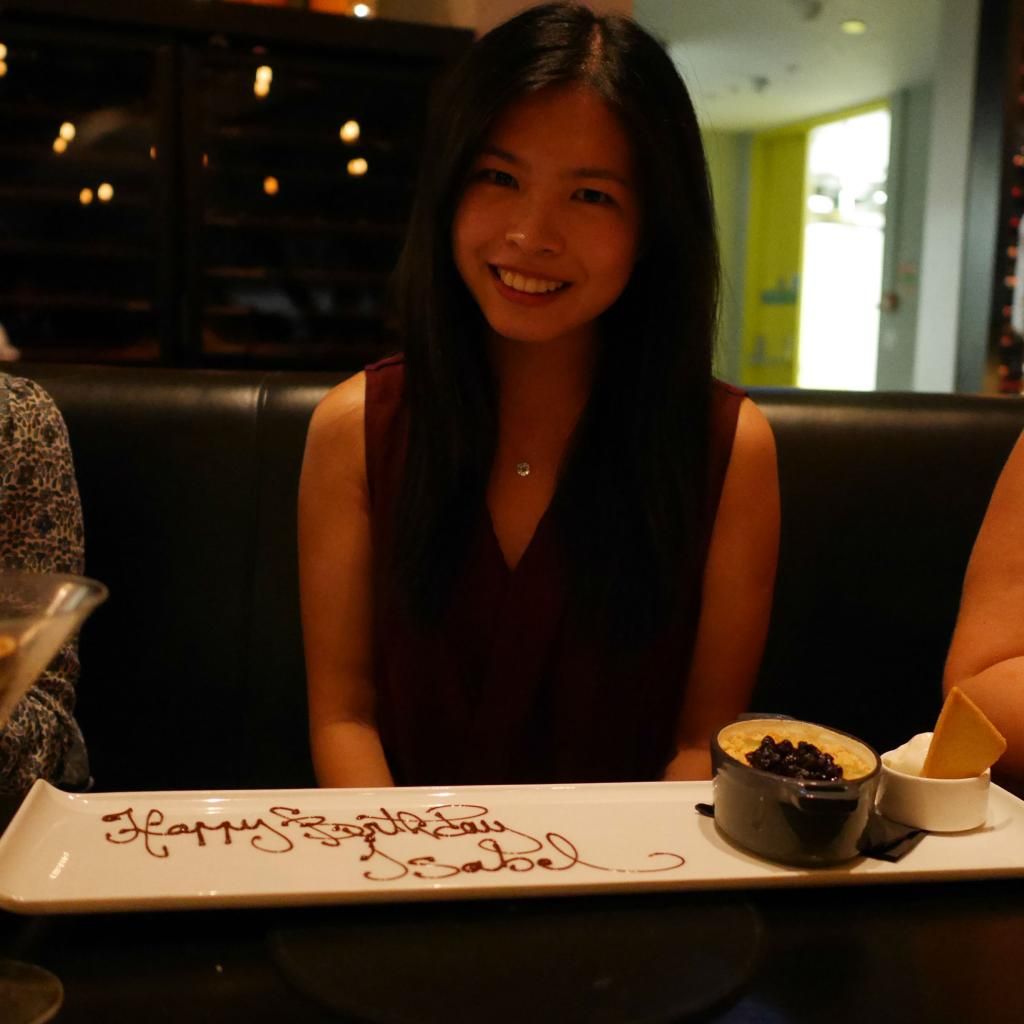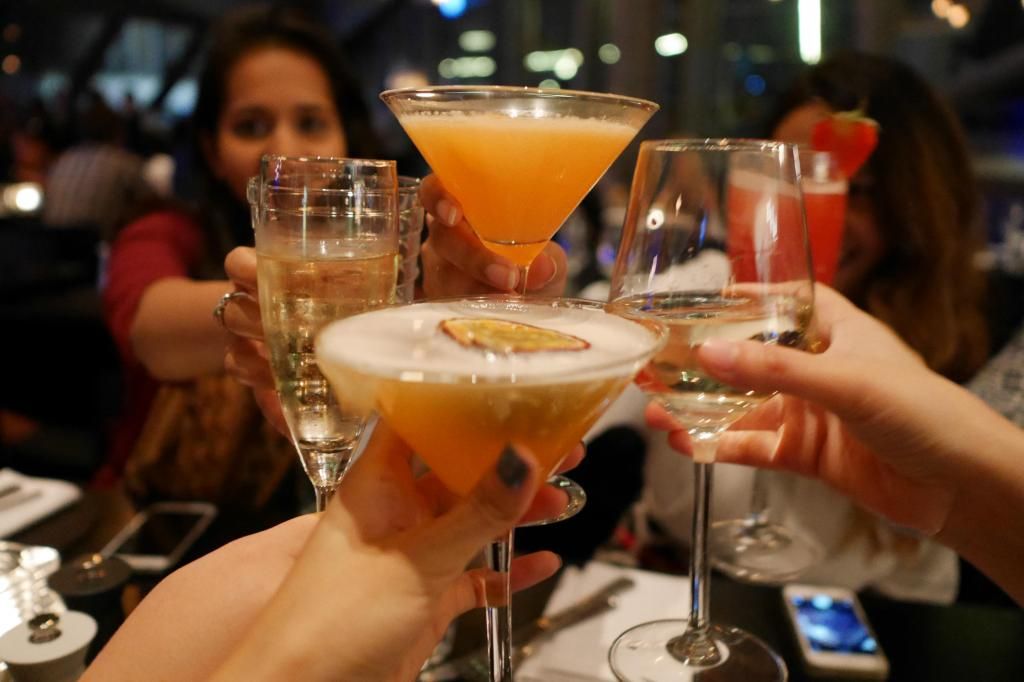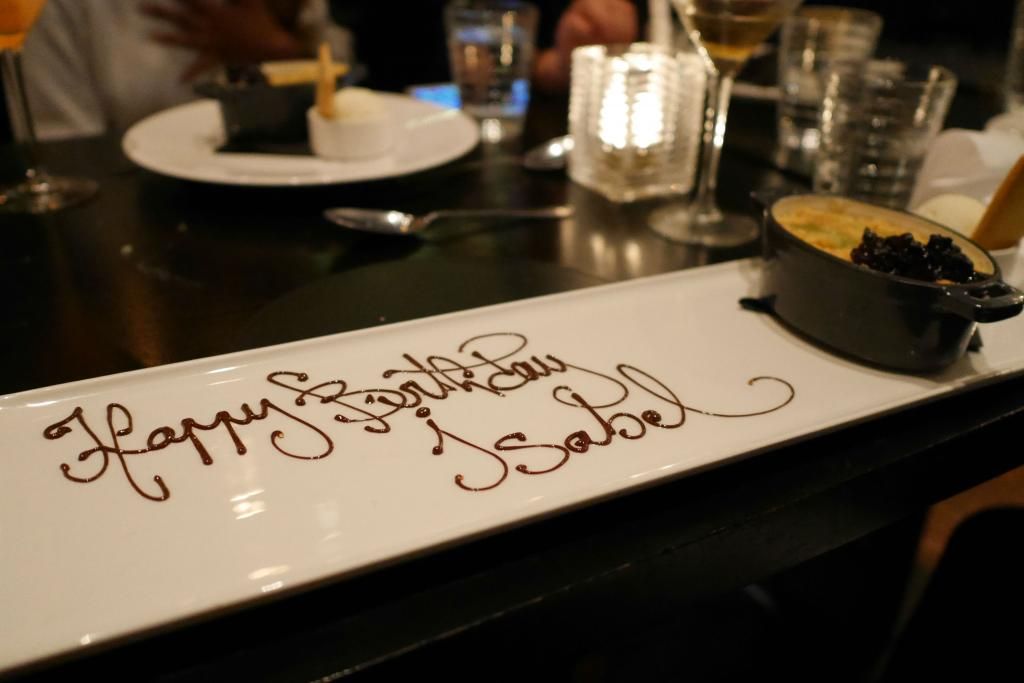 On Friday, I went to Madison's, a rooftop restaurant and bar with stunning views over St Paul's Cathedral and the blue lights of the London Eye in the distance. It was a girly night with cocktails, giggles and good food.
The food was delicious - and more importantly - very instagramable ;) the atmosphere had an excitable 'TGIF/bring on the weekend' vibe and our waiter had us in fits of giggles after naming us after the Charmed characters and explaining with a flourish what our special powers were - so appropriate for Halloween!
For the dinner, I wore a burgundy crossover chiffon top from River Island, my old (read: food baby accommodating) black pleather trousers from H&M and chunky black boots.
P.S. I wasn't planning on blogging about the night so there aren't that many photos for me to choose from that didn't involve my friends (not sure if they want to be on here!)