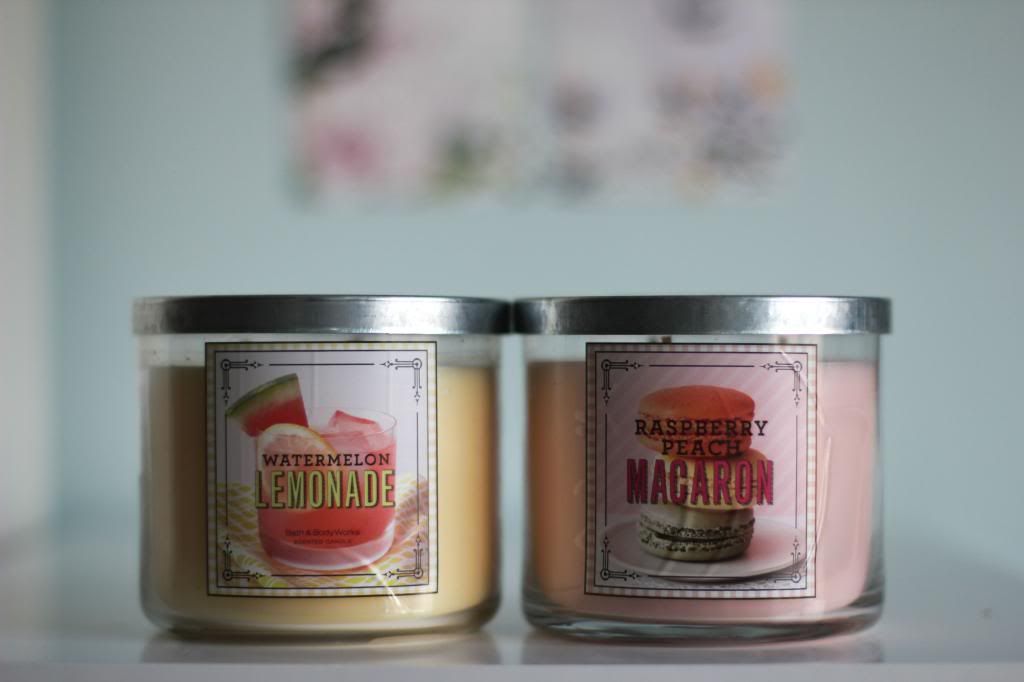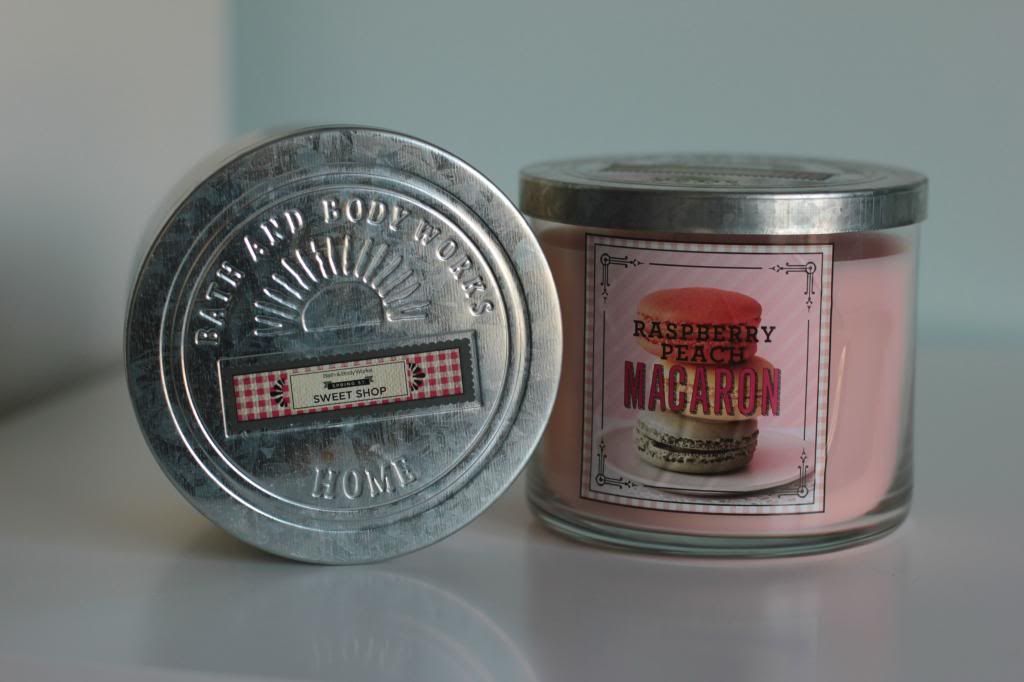 As I not-so-subtly mentioned in last week's Cosy Sunday post, I gave in to temptation and bought two of Bath and Body Work's 3-wicked candles to try.
The scents I chose were both from the Spring St. Sweet Shop collection - Watermelon Lemonade - a refreshing fruity scent and Raspberry Macaron - a sweet scent (although too sweet for my taste).
As I have mentioned before, scents are a very personal thing and even for me, my taste sways within my collection depending on my mood!
In all honesty, I don't like these scents that much, I would not repurchase them if I were (by some miracle) Stateside tomorrow. I would definitely recommend smelling them in person before buying them if at all possible, as one person's definition of 'lightly sweet' may be your definition of 'sickly sweet'... Definitely learning from my mistakes.
Rather than going into depth about the individual scents, I thought I would discuss how I purchased them without leaving the country or asking someone to buy one for me like last time!
I purchased both these candles from the same Ebay seller and she even threw in a free gift of the anti bacterial gels! I chose my purchase using the following criteria:
1. Scent - I went through the Bath and Body Works website and picked out my favourites, then I checked eBay to see which ones were being sold
2. Price - If there was more than one seller, I would compare prices to see if any were overpriced
3. Reputation - I then checked to see if the seller had any negative feedback reviews, such as broken candles from postage etc. I found that I gravitated towards the business sellers (who had sold many in the past) rather than one off sellers as they were more likely to have the best packaging to keep the goods safe
My candles arrived without a scratch wrapped up in an egg tray-esque box and lots of selotape, and although I'm not the biggest fan of the scents I picked, I love the way they burn.
Remember how I said above I should have smelt them in person before committing to buying? I now have my eye on a mini trio of the Freshly Picked collection... *tut tut* Will I ever learn?