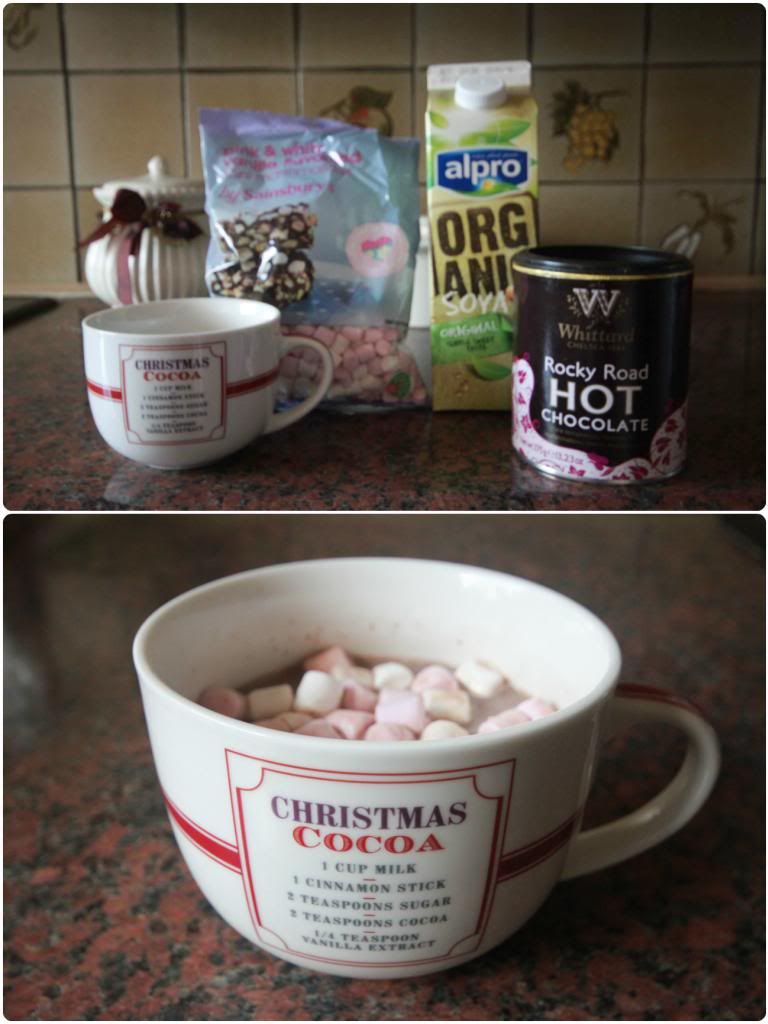 Cold winters call for some yummy hot chocolate and this year, my favourite has definitely been the
Whittard's Rocky Road Hot Chocolate
. There is something very luxurious about the Whittard Hot Chocolates and it feels like a treat every time I make myself one.
At £5.50 per container, it may seem like a lot to spend on a hot chocolate, but each container has a net weight of 375g which works out at about 30p per cup. So actually, its even cheaper than the
Options Hot Chocolate sachets
which are 32p per stick!
And for those who are dairy free - this Whittard hot chocolate is lactose free!
Go on... Treat yourself ;)
My step-by-step:
1. Pour out a cup of milk (I use soy, but that is just personal preference).
2. Pour the milk into a saucepan and heat until simmering but do not boil.
3. Whilst the milk is heating measure out 3 heaped teaspoons of the powder.
4. As you can see, I like my teaspoons very heaped!
5. Once simmering, pour the milk into your cup.
6. Stir and enjoy!
P.s. You may wish to add whipped cream and/or marshmallows if you're feeling decadent!
Hope you had a lovely weekend my lovelies! xx
Other Whittard Hot Chocolate flavours that are lactose free are: