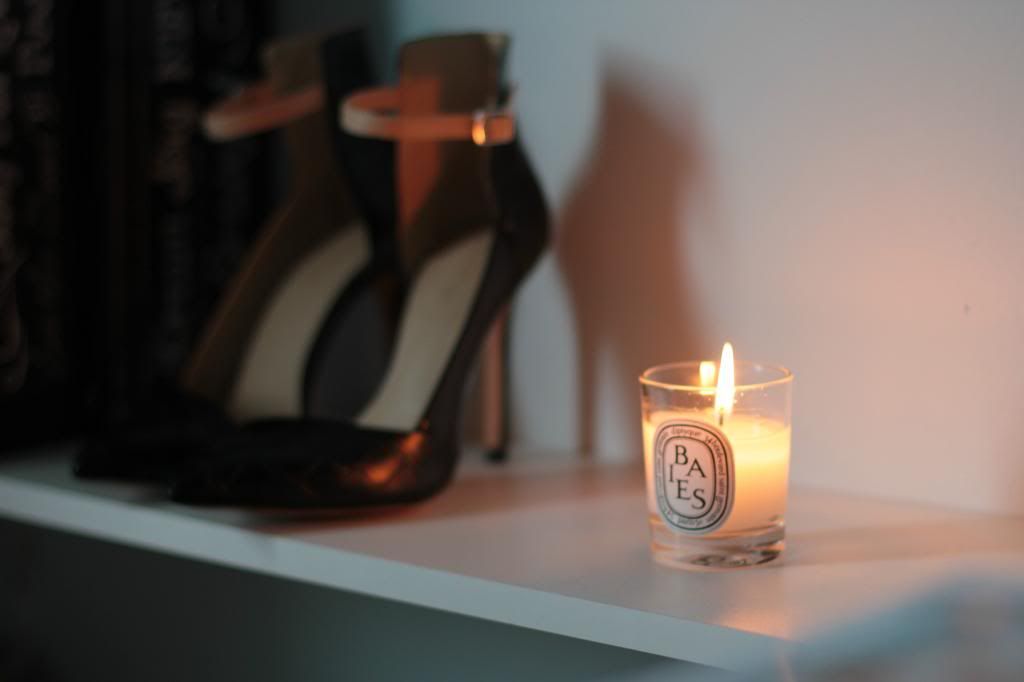 I was very generously gifted two Diptyque candles for my birthday and the first one I thought I would review is Baies.
Baies is one of their bestsellers and is a combination of blackcurrant leaves and roses, to me, it is a very floral scent with an initial sharp freshness to it. The scent is quite different from the vanilla based or sweet fruity scents I usually go for. I have now burnt it twice and feel like it is the type of scent I would gravitate to in the Spring months due to its freshness and rose notes.
Dipytque definitely did not disappoint in the burn quality and throw (how well the scent fills up a room). I followed the rule 'burn one hour per inch of diameter' to ensure that the top layer of wax had melted fully and to prevent it from tunnelling on future burns. This picture was taken after burning for two hours and you can just make out that the top layer has melted and is less opaque that the hard wax. The scent had definitely filled my whole room within 15 minutes and the whole floor within an hour - from this tiny candle!
Needless to say, I am very impressed and cannot wait to burn the other scent. I think I will like that one more but Baies is definitely growing on me!
Next Sunday's candle will be Figuier, another cult classic - have you tried it before? Any Diptyque favourites?