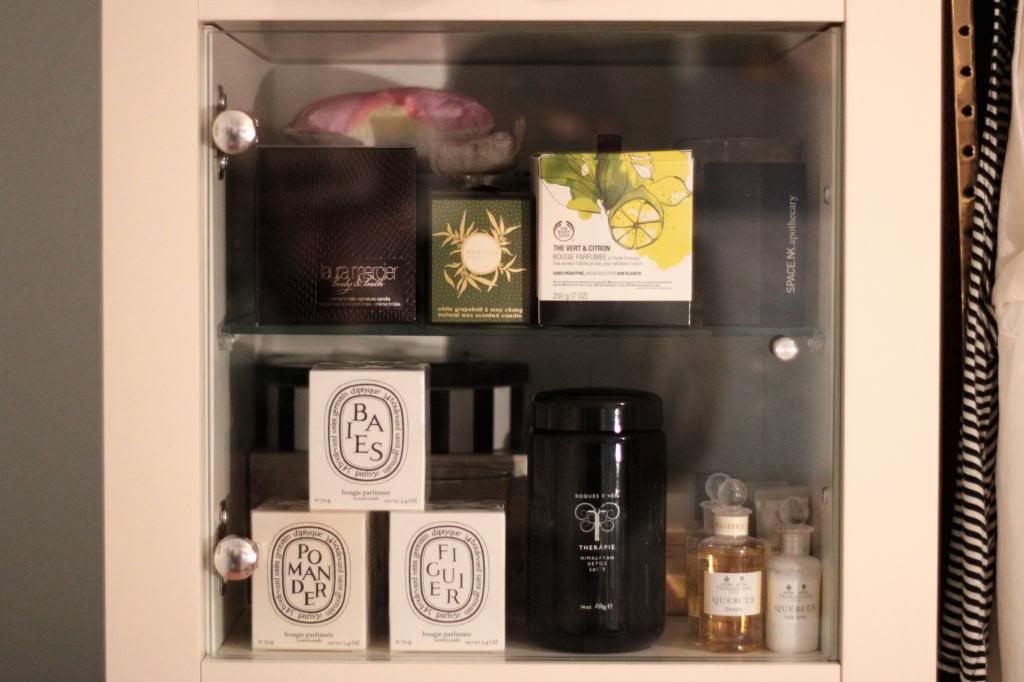 As I mentioned in my previous post, I have been really loving looking at interior inspiration on blogs recently.
A prominently reoccurring feel that I gravitate to is the cosy ambiance that a candle can bring to a room.
Candles have become my little guilty pleasure, I love buying new candles, especially as it gets colder, but I very rarely finish them (the boy's proposed one in one out policy is never going to stick!)
I thought I would start a series where I review a different candle every Sunday - as you can see, my 'candle cubicle' is full of options!