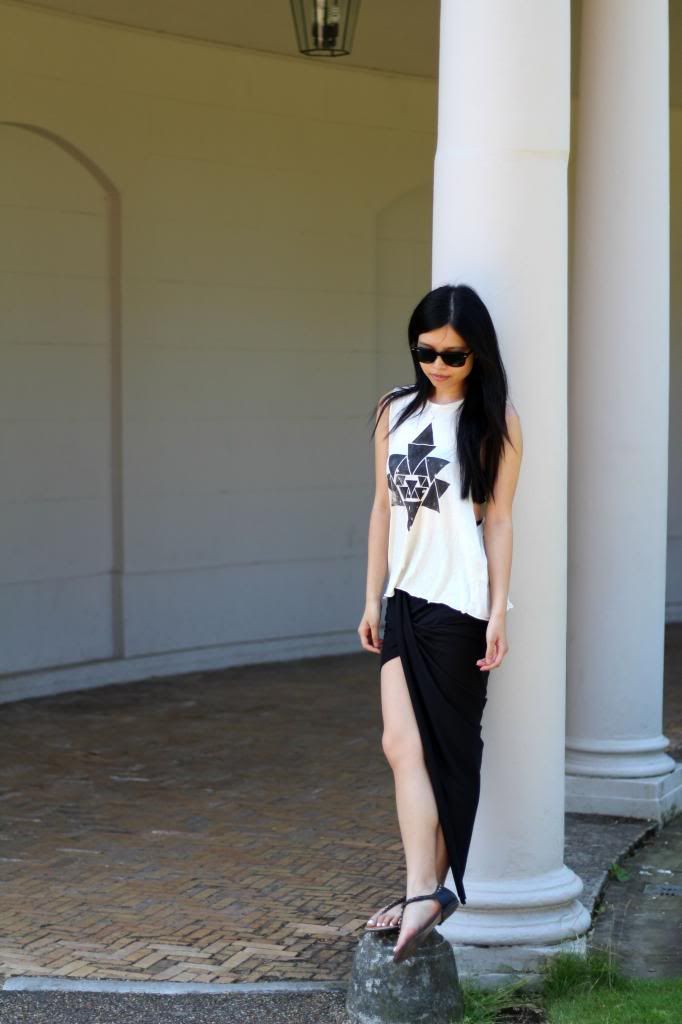 This post definitely warrants a #FlashbackFriday tag...
Back in July, my lovely friend got a new camera and in exchange for a '101 How to take a photo' class, agreed to take some pictures for me!
Looking at these photos makes me miss my long, thick (but unruly) hair. Shortly after, I went back to HK and got it cut and permanently straightened, so minimal volume and maintenance for me now ;)
Here is the first of two looks we shot that day, wearing an amazing Alice + Pink skirt that always gets people coming up to me to ask where it is from - the ultimate compliment!
.:Outfit:.
Sandals: Zara SS12