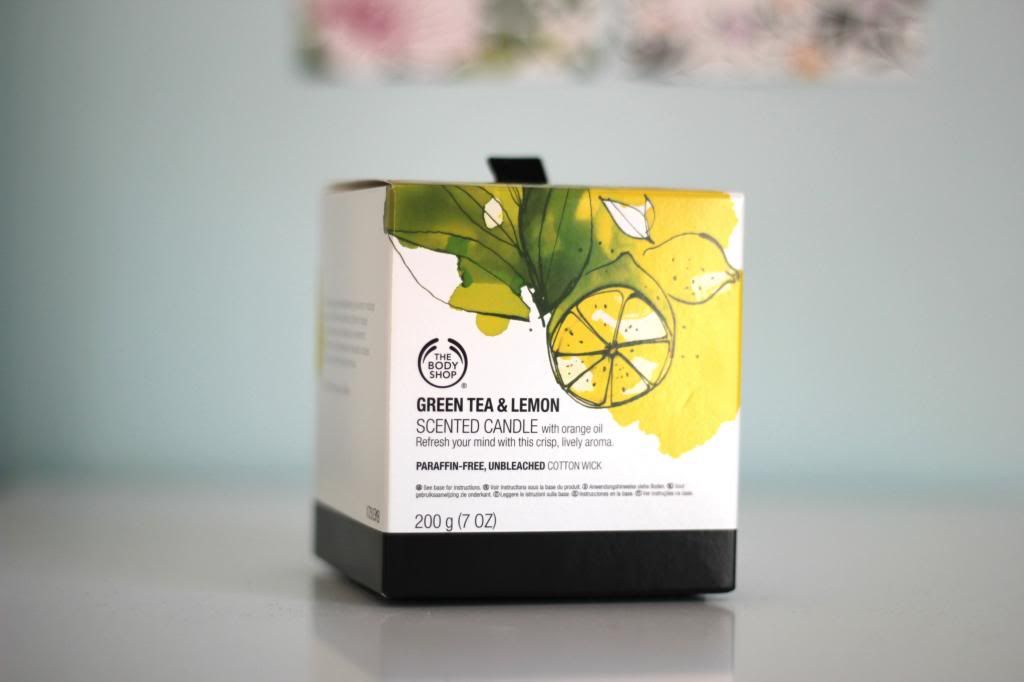 'Refresh your mind with this crisp, lively aroma. For this refreshing fragrance, we've blended notes of green tea and lemon with orange oil, to relax the senses and restore harmony. It is the perfect tonic for a burdened mind. The natural goodness of the great outdoors, indoors.'
Now who can deny a perfect tonic for a burdened mind?! I picked up this candle from The Body Shop last week when they were having their birthday sale as I was looking for a fresh and bright scent to match these long summer days.
They retail for £10, but if you keep your eye out, Body Shop often do special offers both online and instore.