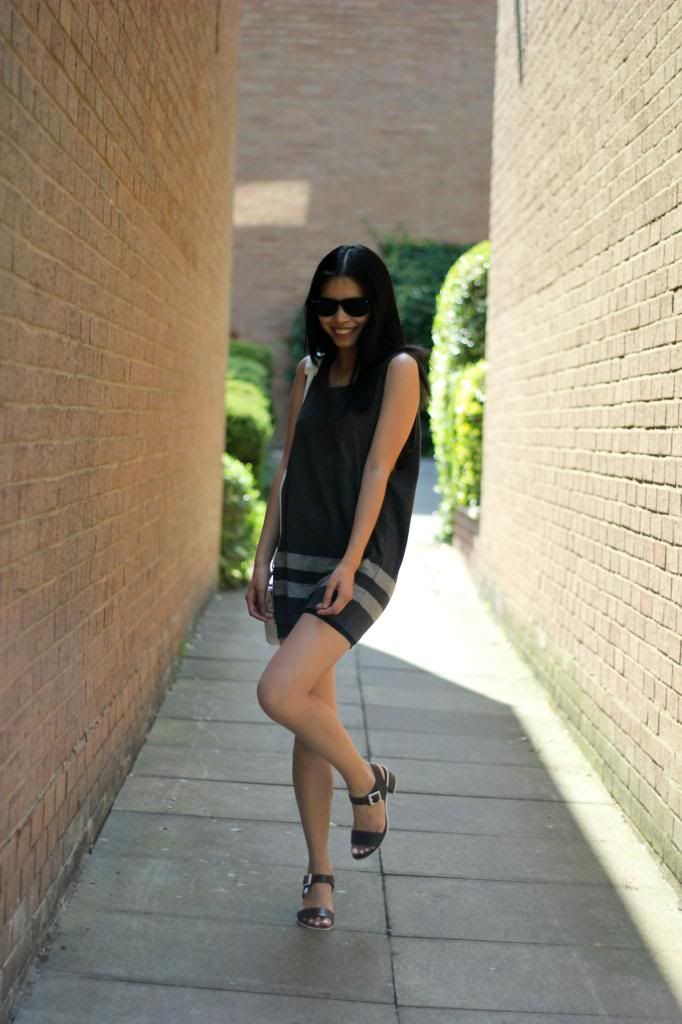 Just got back from my whirlwind trip to Hong Kong yesterday and boy am I glad I managed to catch some of this beautiful weather we are having here in London!
I have been gravitating towards the easy pieces in my wardrobe lately, especially my muscle tees (think high neckline and low armholes, like
here
). When I spotted this vest in the H&M men's sale section - for 50HKD (about £4) I knew it would be perfect teamed with a pair of 'safety shorts' and minimal accessories for an instant outfit.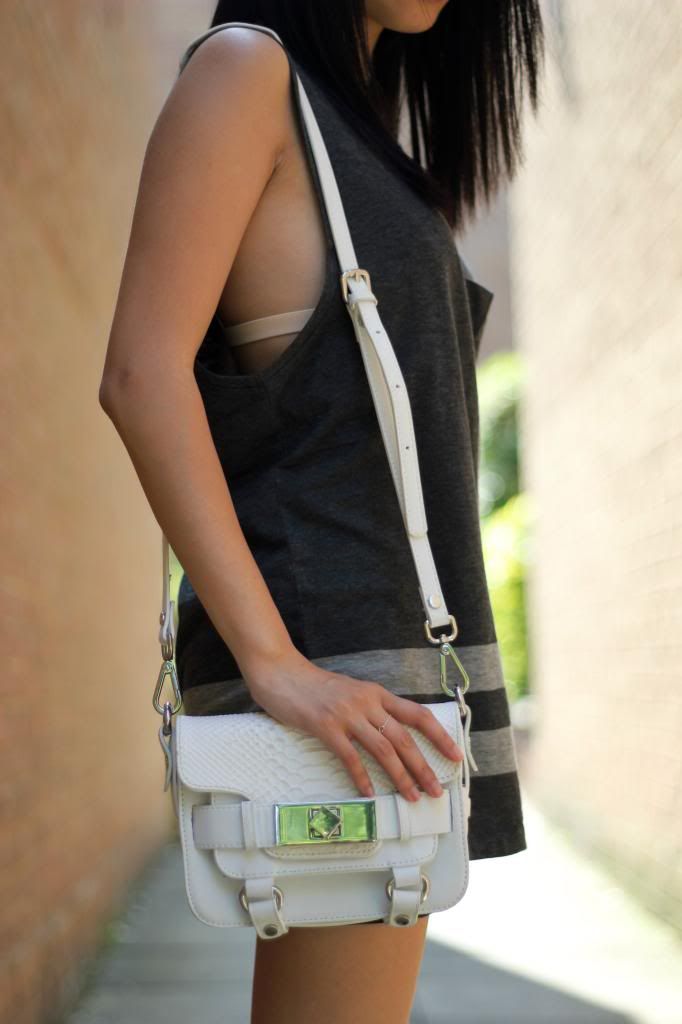 And here's a small outtake for you!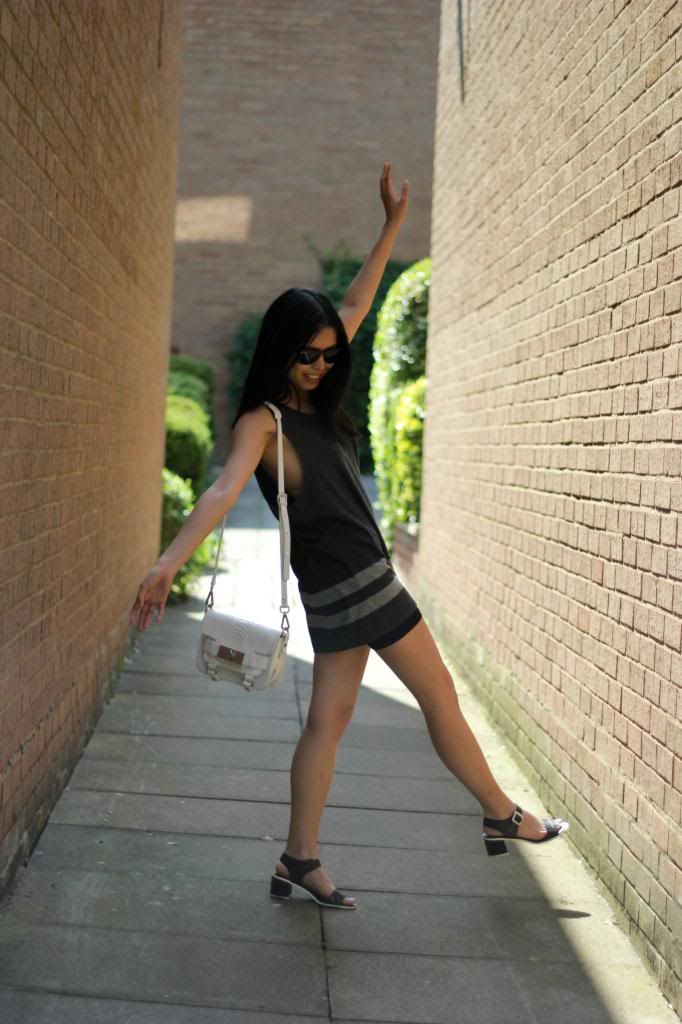 .:Outfit:.
'Dress': H&M mens tank top in S
Bag: Zara (not online)