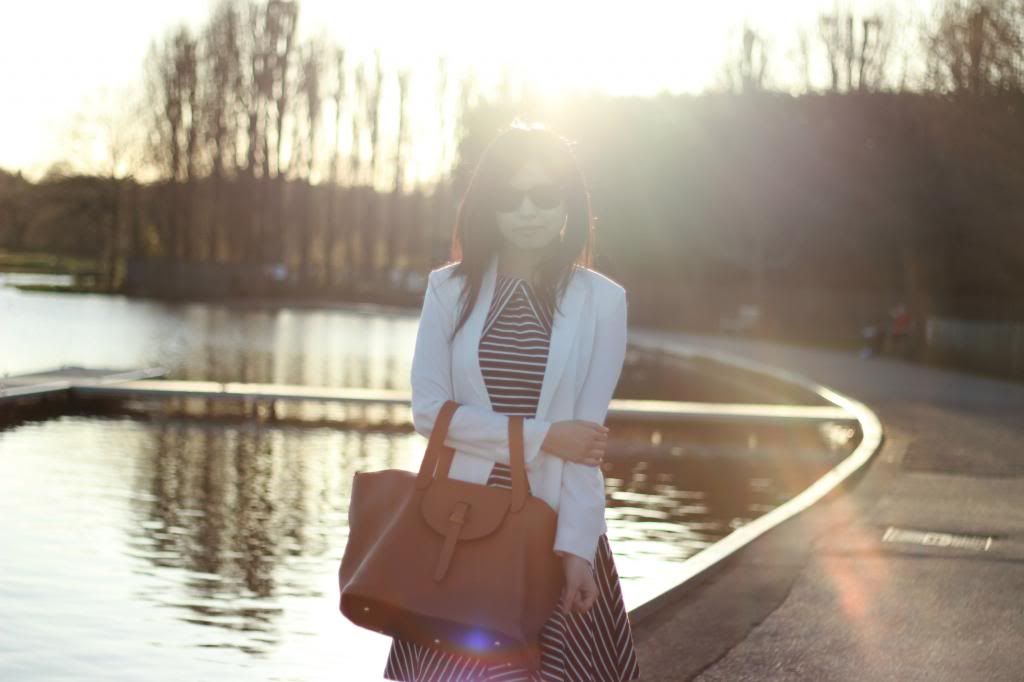 This Meli Melo Thela bag shot right to the top of my wishlist at the end of last summer after seeing Miss Olivia P wear it in the Tan and Taupe version to various fashion shows. So you can imagine my excitement when I spotted this at the Meli Melo stand at London Fashion Weekend in September!
Unfortunately, I haven't had a chance to wear it until now - last weekend to be exact. I paired it with one of my girlier looks for a nice stroll in the park and managed to catch sunset for these photos.
I hope you had a lovely weekend :)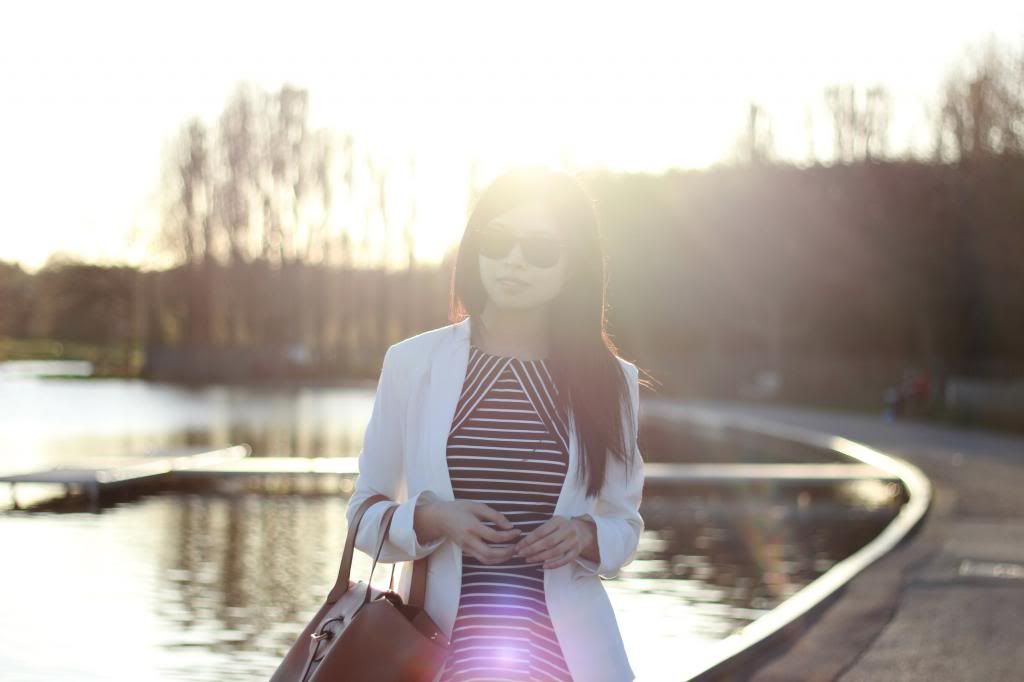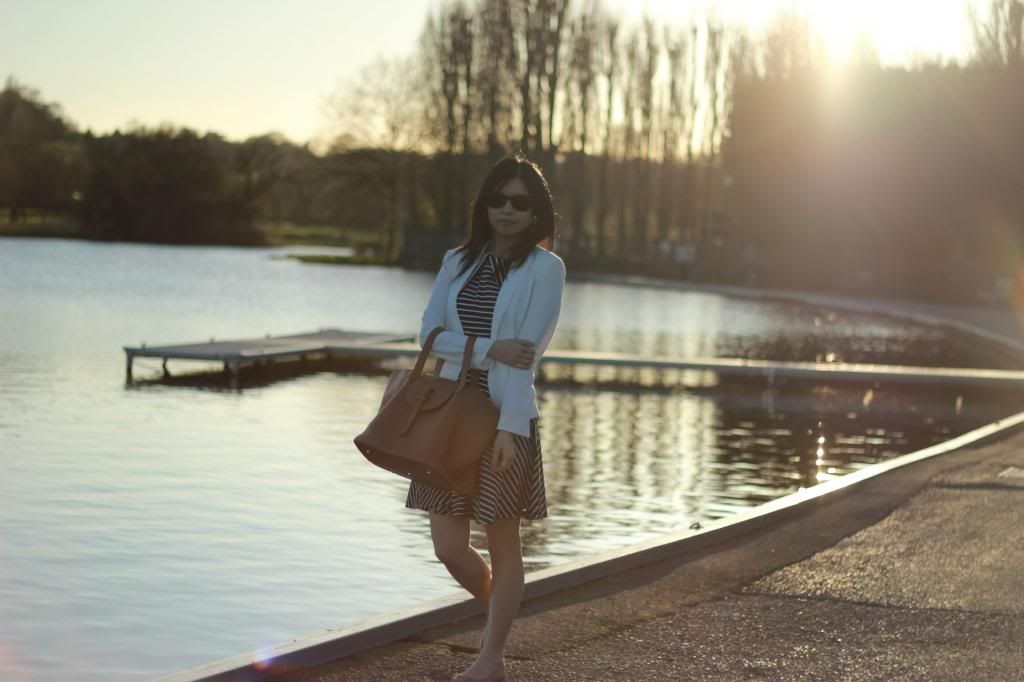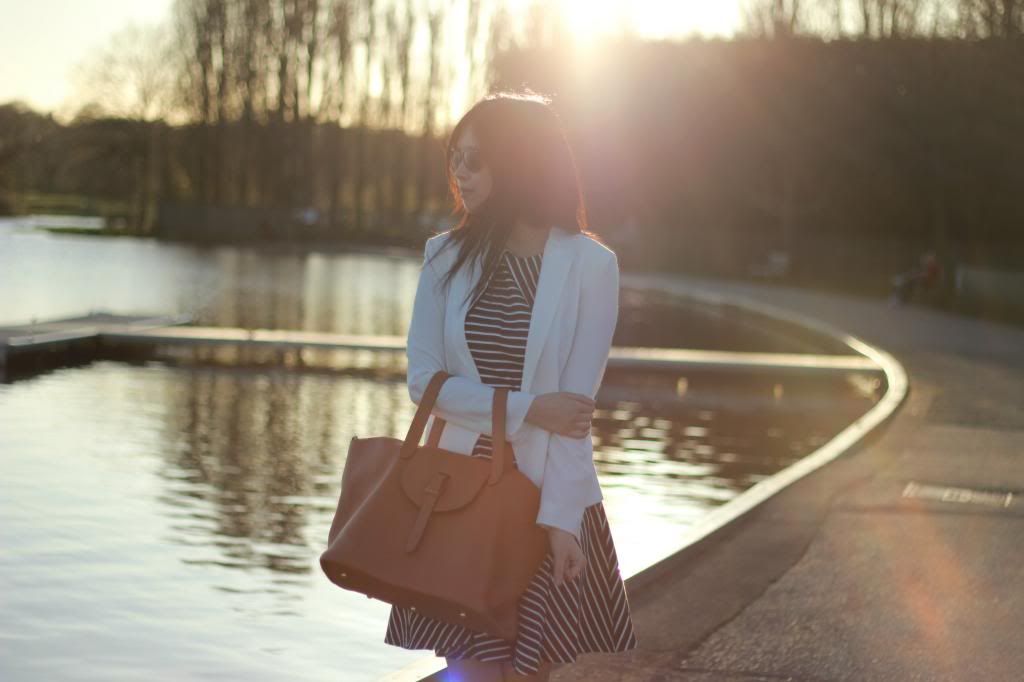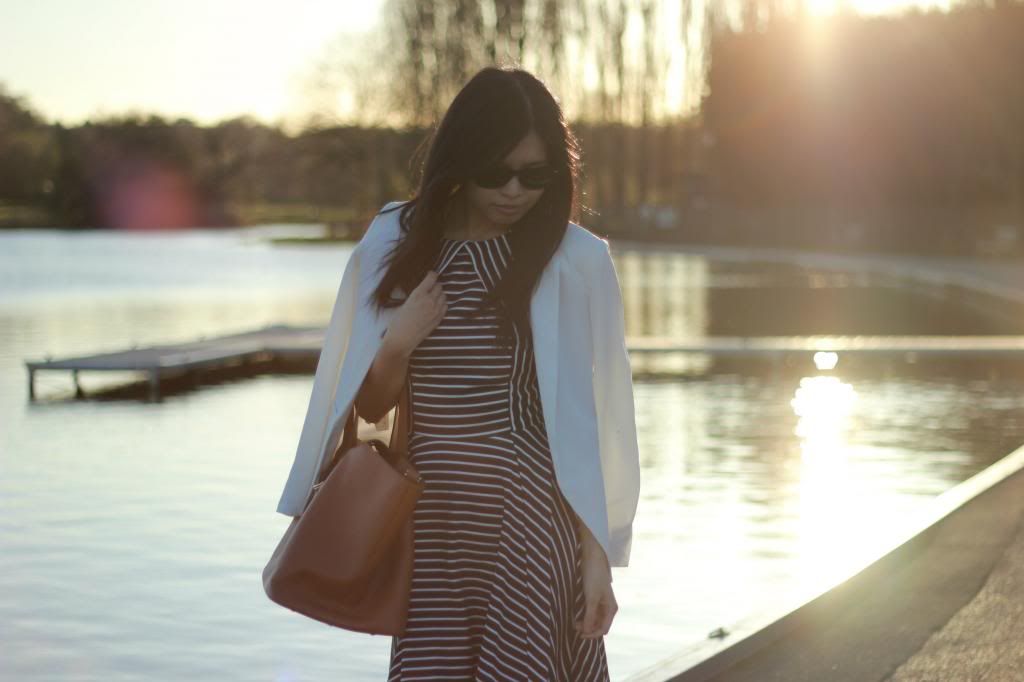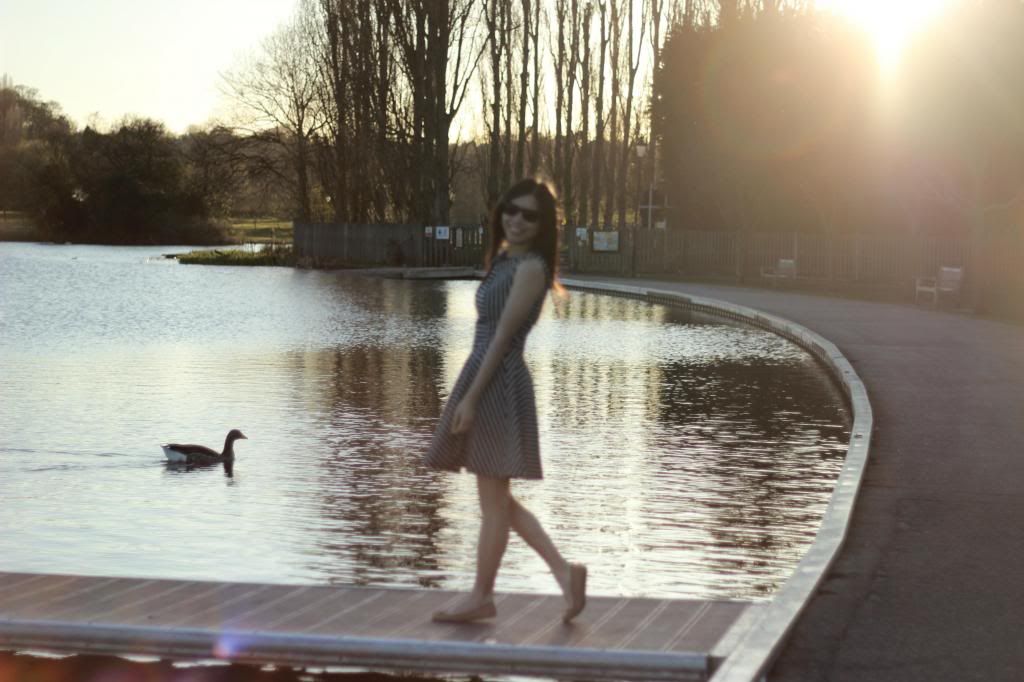 .:Outfit:.
Blazer: Mango (SS12)
Flats: Primark