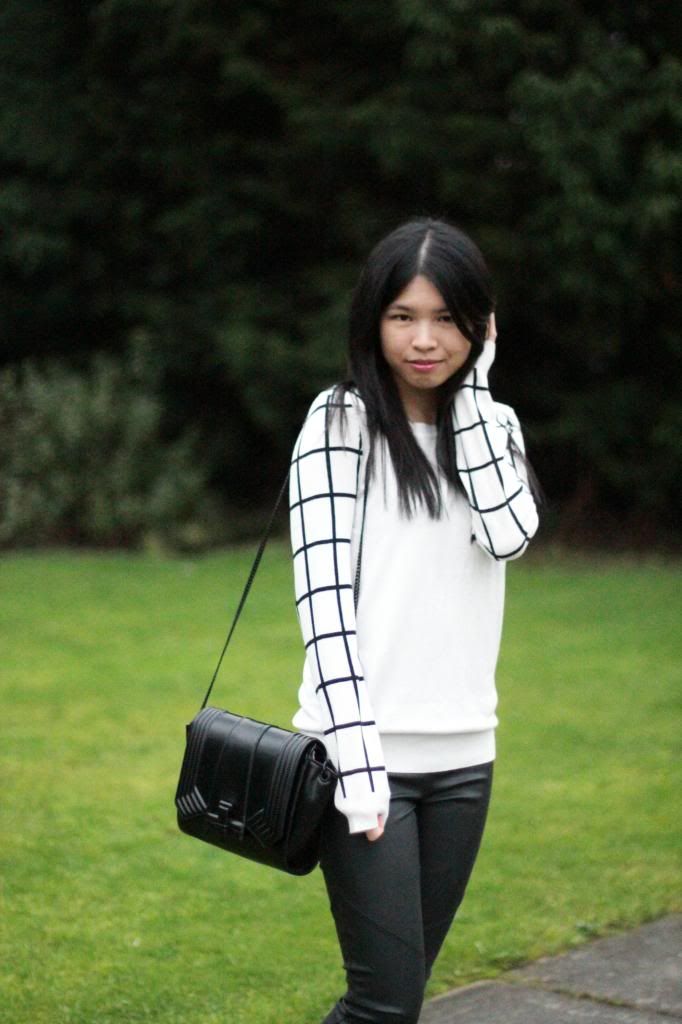 If you haven't guessed, I am absolutely in love with the monochrome trend that is going on at the moment! My blog name may have given it away... just a little maybe? ;)
Today, I found out that I passed the first of my professional exams - so happy that all the hard work paid off :D Next one is at the beginning of April so no time to rest...
I am taking a day trip to Paris next week though, so make sure to follow me on instagram (@monochromemagpie) if you want to come along with me :)
P.s. I think I have a massive habit with playing around with my hair in pictures!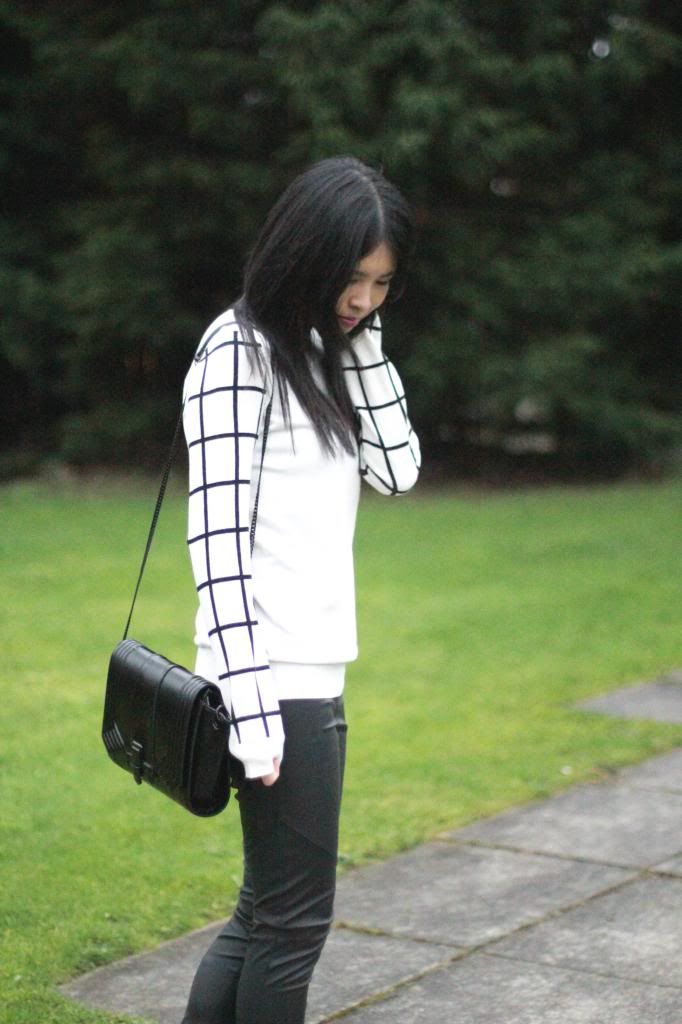 .:Outfit:.
Jumper: F21 (sold out, but similar
here
)
Bag: Zara
Faux leather pants: H&M (similar
here
)
Wedge sneakers: Ash