Hello my lovelies! I can't believe it's been over 2 weeks since my last post!
In that time I've been:
1. Trying to tackle grown up issues like my new 9-5 routine (*ahem*more like 9-7*ahem*)
2. Spending all my free time with family, friends or catching up on blogs, vlogs and TV!
3. Splurged on a new lens in the vain attempt of kicking my blogger butt back into gear ;)
4. Went shopping on Saturday with my girl M and bought the most amazingly perfect coat! Will show you soon on the blog :)
5. Obsessed with Instagram - find me at @monochromemagpie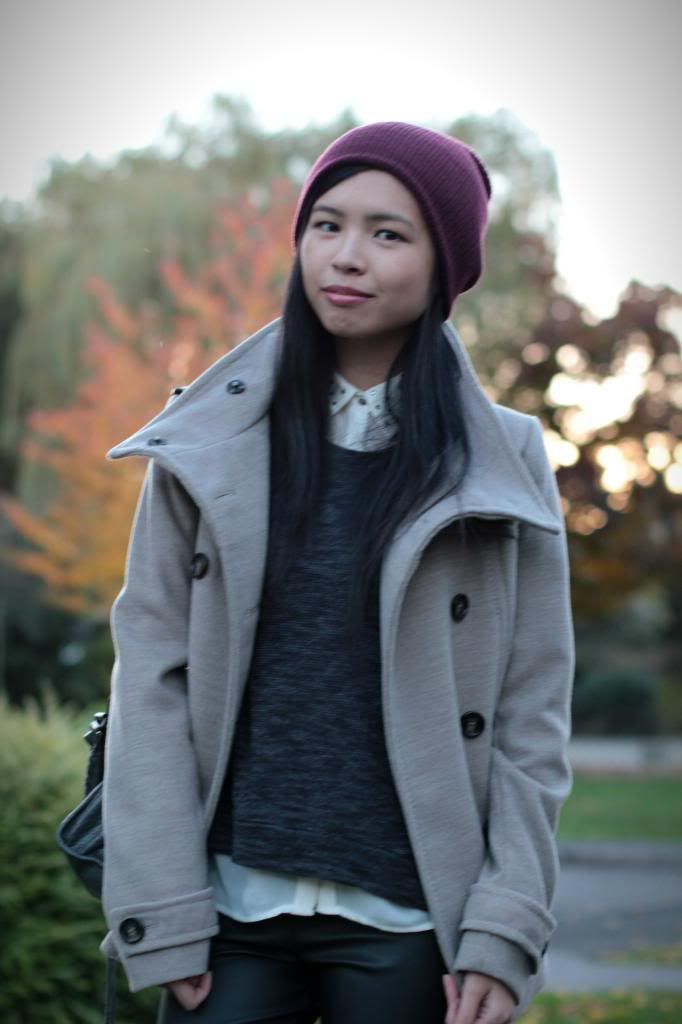 .:Outfit:.
Jacket: H&M
Jumper: New Look
Blouse: Zara
Faux leather leggings: H&M
Beanie: Primark Mens
Bag: Balenciaga City
Shoes: Converse