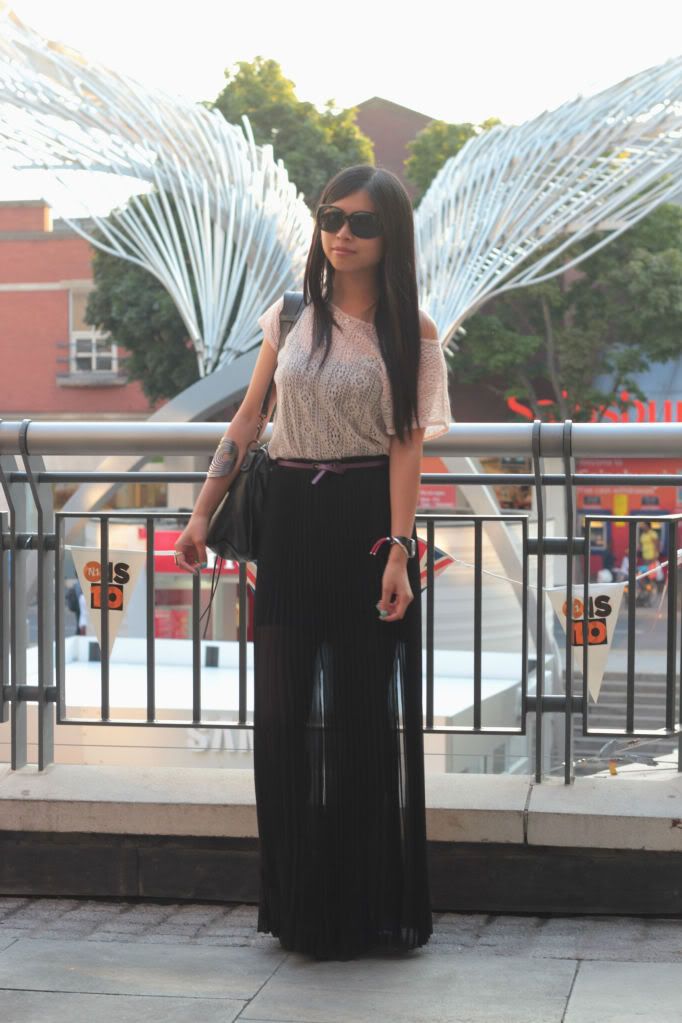 I can't believe one year has passed already! Thank you for all your sweet comments and lovely emails <3 p="p">3>
I know things have been pretty quiet on here recently but hopefully I'll be able to get back into the old routine soon.
Take care my lovelies and have a great day x
.:Outfit:.
Top: River Island
Maxi Skirt: Oasis
Sunglasses: Raybans
Cuff: Dorothy Perkins