Hello my lovelies! I'm back with a series of outfits from my recent holiday to Croatia. Not sure if I'm going to do a holiday diary like I did for Malmo (see below!) so let me know if you're interested or if you'd prefer to only see outfit posts :)
This look was kept pretty simple and based around the top, I fell in love when I spotted it in Primark and it was definitely an impulse buy! I'm normally a blacks, greys and neutrals kind of girl but there was just something about this top I was instantly drawn to...
The rest of the pieces stuck to the black undertone of the top, the skorts were a great choice as it's girly and sweet from the front, but still practical at the back. Accessories were kept neutral with comfy black wedges and my new Zara bag I'm obsessed with, the stud detailing at the shoulders made me fall head over heels with it!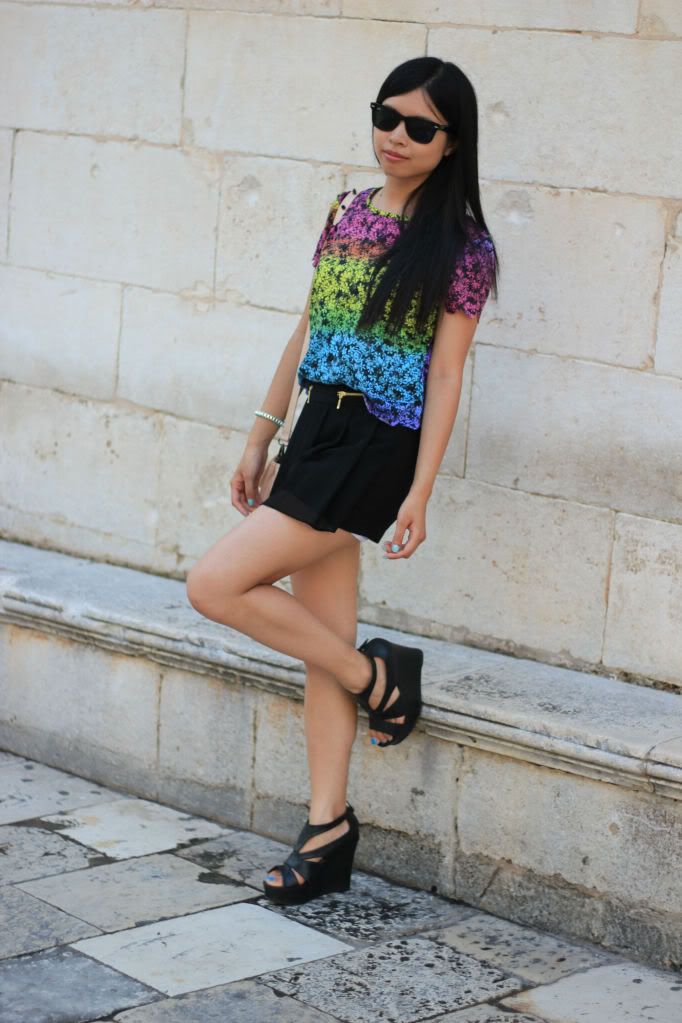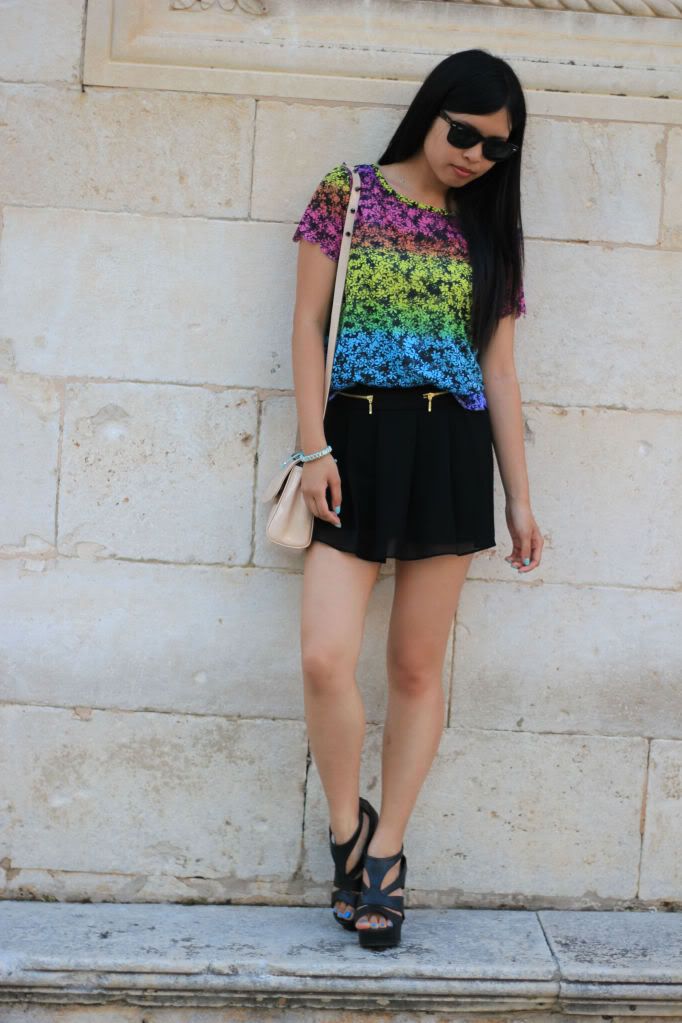 .:Outfit:.
Top: Primark
Skirt: Zara
Shoes: Steve Madden
Bag: Zara
Bracelet: bought in Oslo