These were taken what feels like a lifetime ago when the sun was out and I wasn't spending all my days in the library.... I'm sure you've seen these trousers around already, I just couldn't resist giving them a try as the colour palette is much more 'me' whilst nailing the floral and neon trend too.
This T by Alexander Wang top is one of the softest and most comfortable tanks I've ever owned - definitely going to be filling my wardrobe with more in the future. And I love how different it looks just twisted up!
Hope you are all well and my next post will probably be in 2 weeks time now... Time to get my thinking cap on :p
Till next time my lovelies!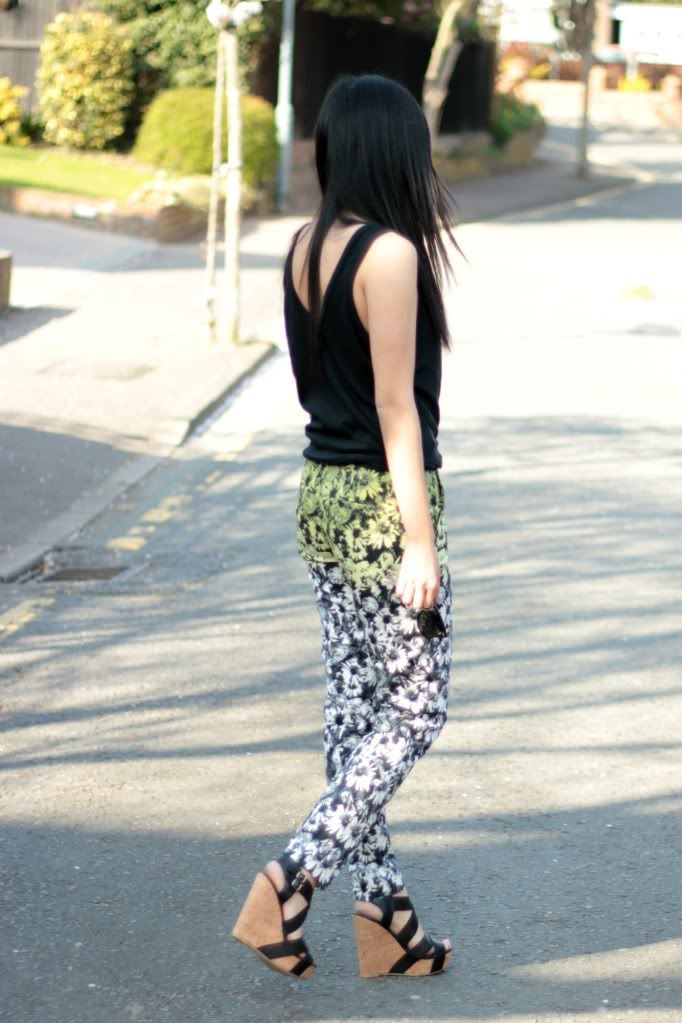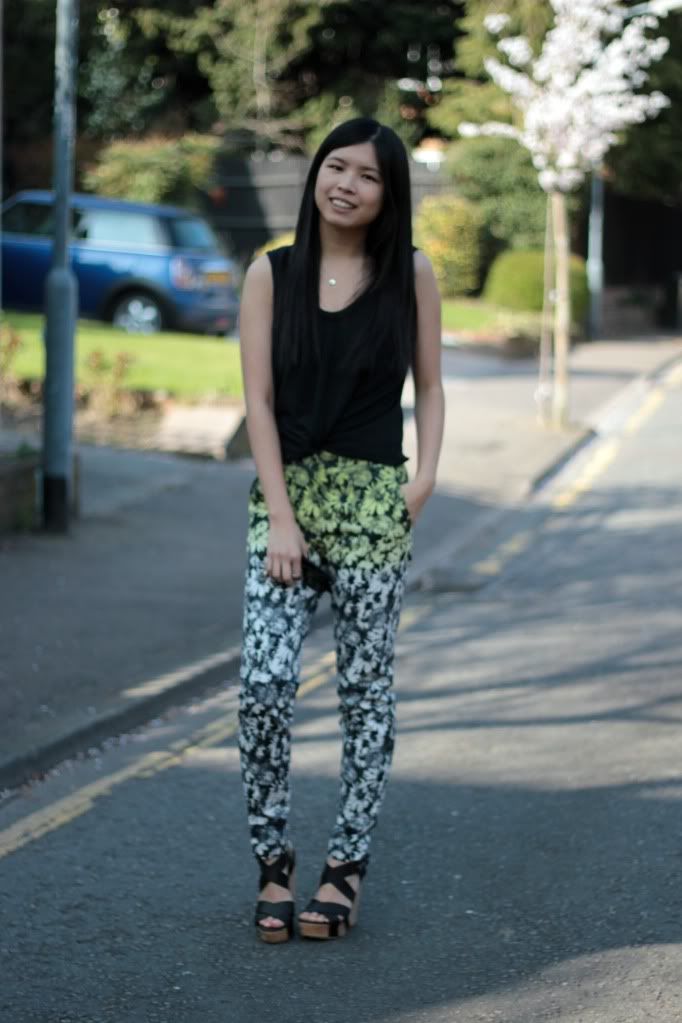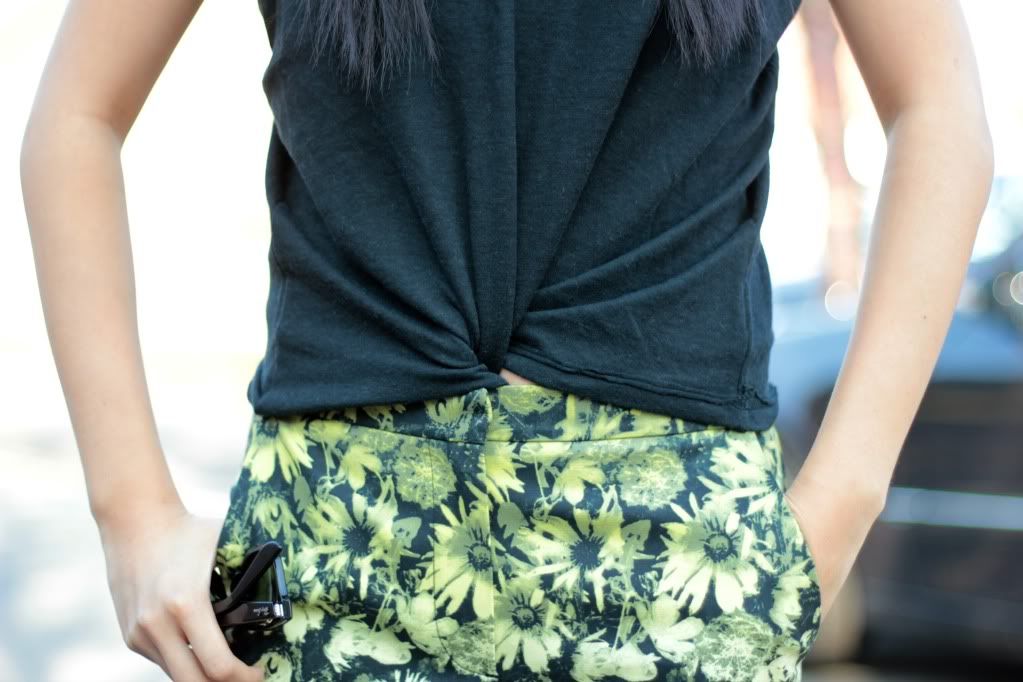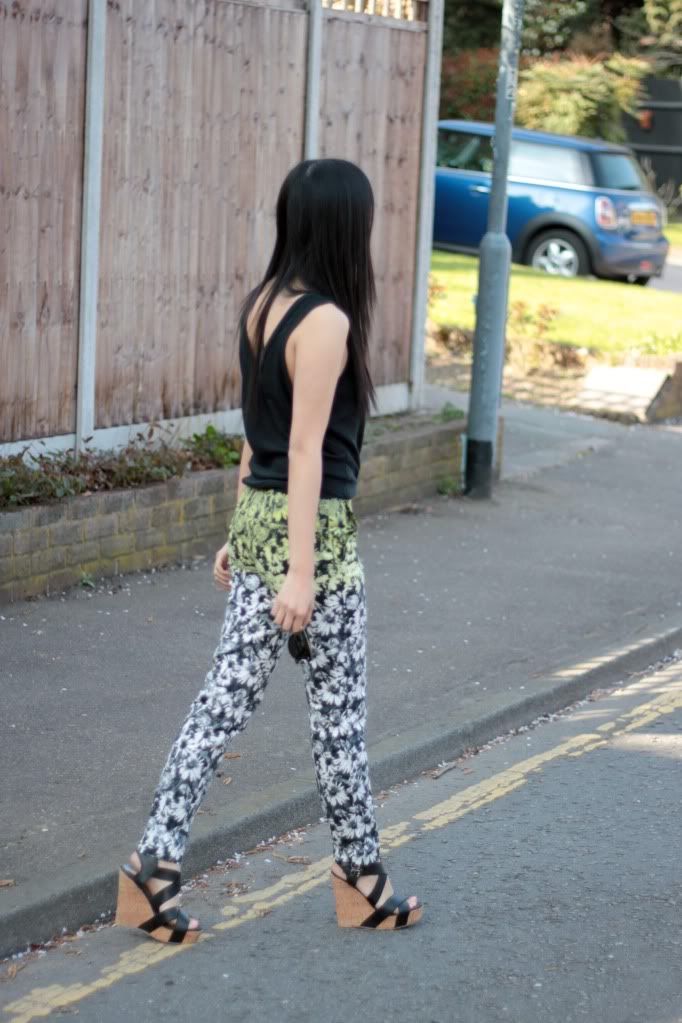 .:Outfit:.
Trousers: H&M Trend
Wedges: Chinese Laundry
Sunglasses: Rayban Wayfarers