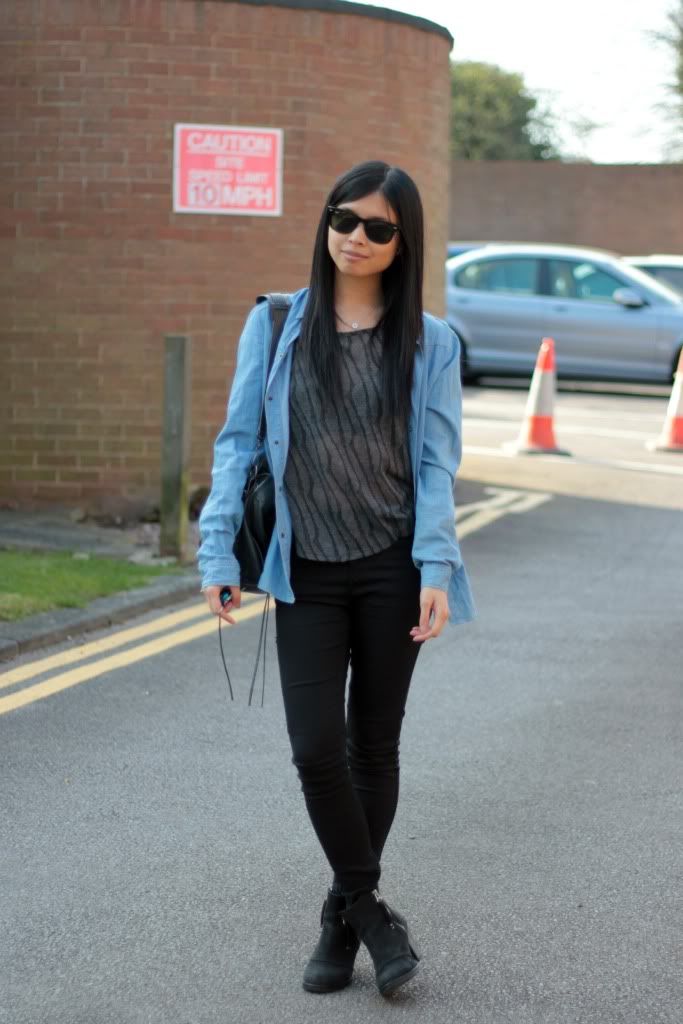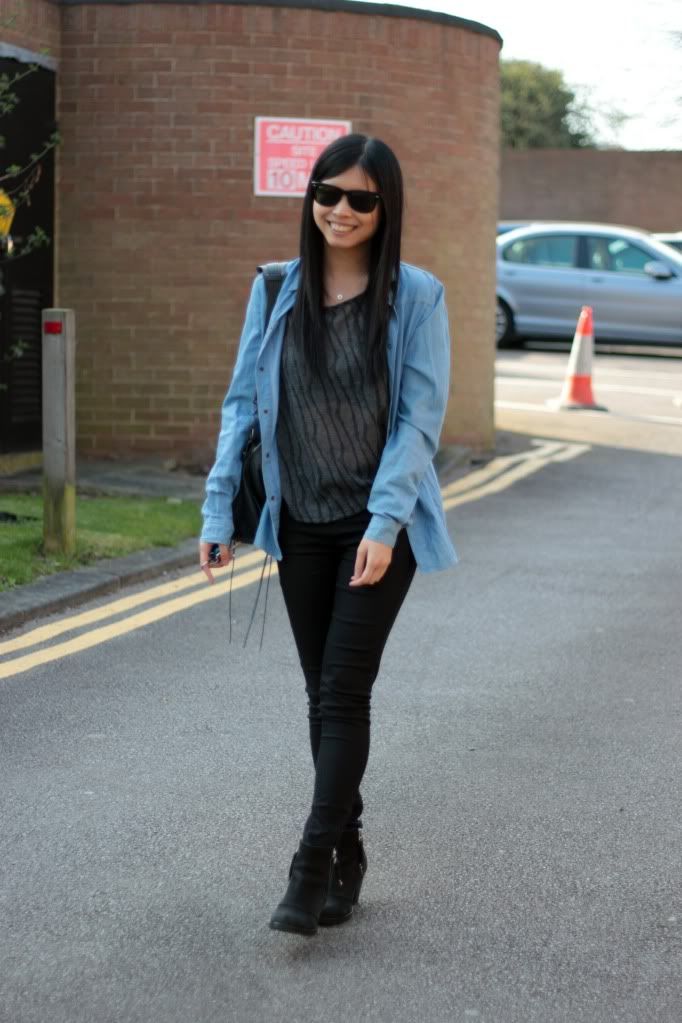 The last leg of my uni career means everyday looks are about comfort without losing too much style whilst I spend far too many hours in the library. Although I must confess, I am steadily reaching for my hoodies (and Auggie's) more and more in the mornings...
May 16th could not come soon enough for my wardrobe!
Don't count the days. Make the days count.
.:Outfit:.
Shirt: Vintage
Top: Miss Selfridge
Jeans: Topshop Leigh
Boots: Topshop Ambush
Sunglasses: Rayban Wayfarer
Have a lovely weekend my lovelies!