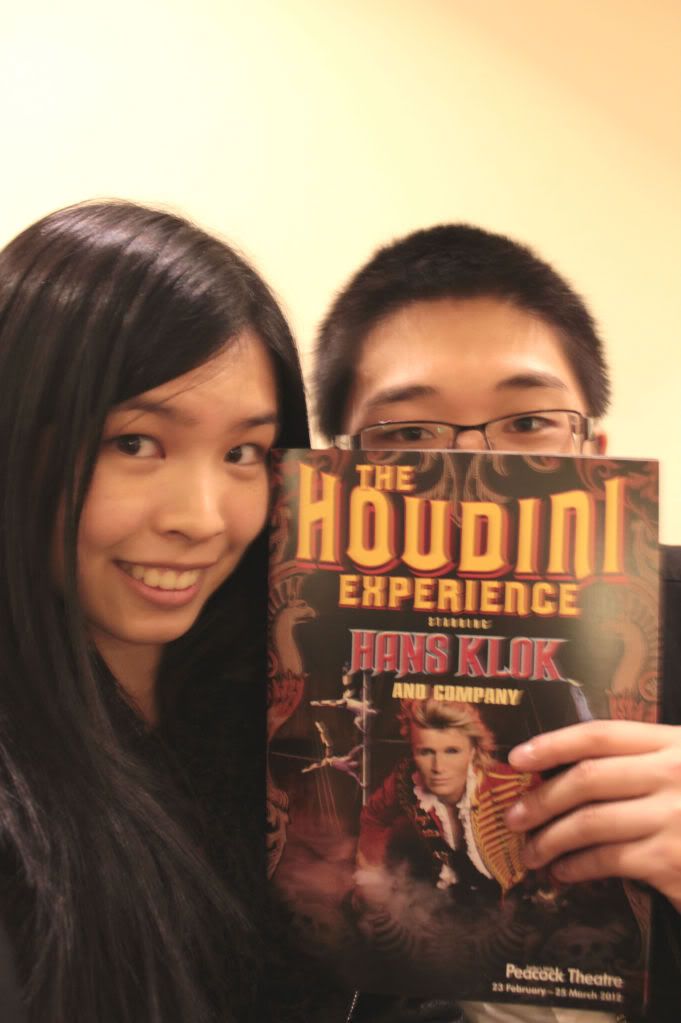 As an early birthday present to Auggie, we went to see Hans Klok perform in 'The Houdini Experience'.
Before the show, we ate at a Belgium restaurant to relive our wonderful trip to
Brussels
(
part 2
),
Antwerp
and
Bruge
s last September. We both went for the traditional dish of mussels and frites!
The show was absolutely spectacular, so many glamorous assistants or 'Diva's of Magic' as they were called appearing and disappearing leaving us in awe and amazement. In between the illusions and dancing, there were 4 performances and I have linked some videos below - too amazing not to share!
The show ended with a bang - literally! There were streamers coming down from the ceiling and a standing ovation from the audience.
Ooh, also, do you like my nails? I was inspired by a lot of streetstyle pictures and thought it looked fun! For my nails, I just started with the darkest shade and poured it onto some card, applied to one nail, added some white nail varnish, mixed and painted another nail, added a little bit more white and repeat!
Easy right?!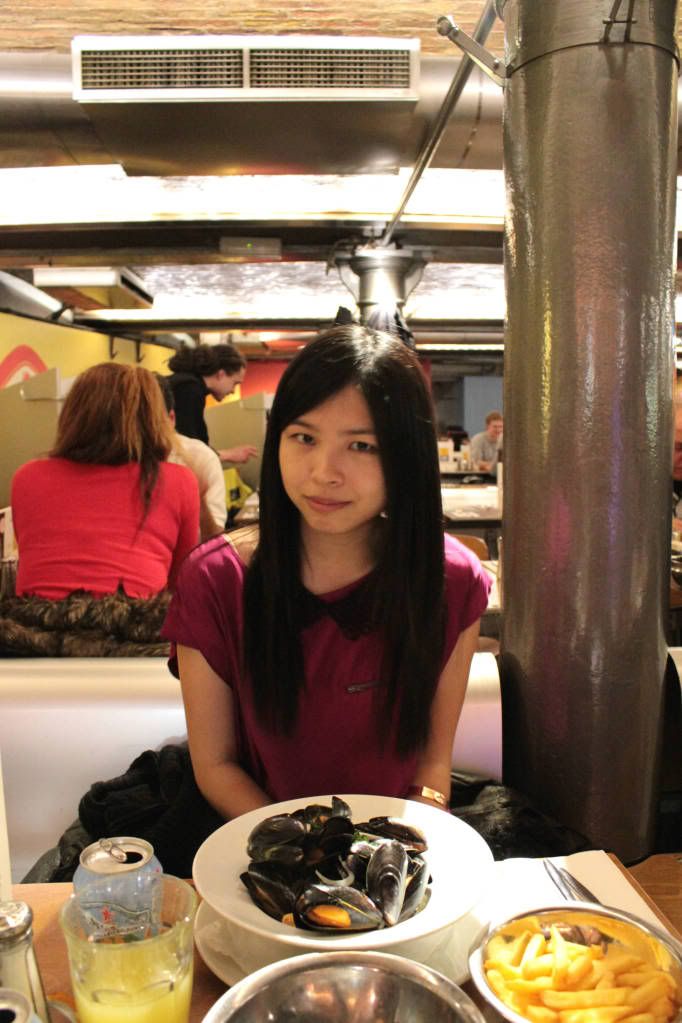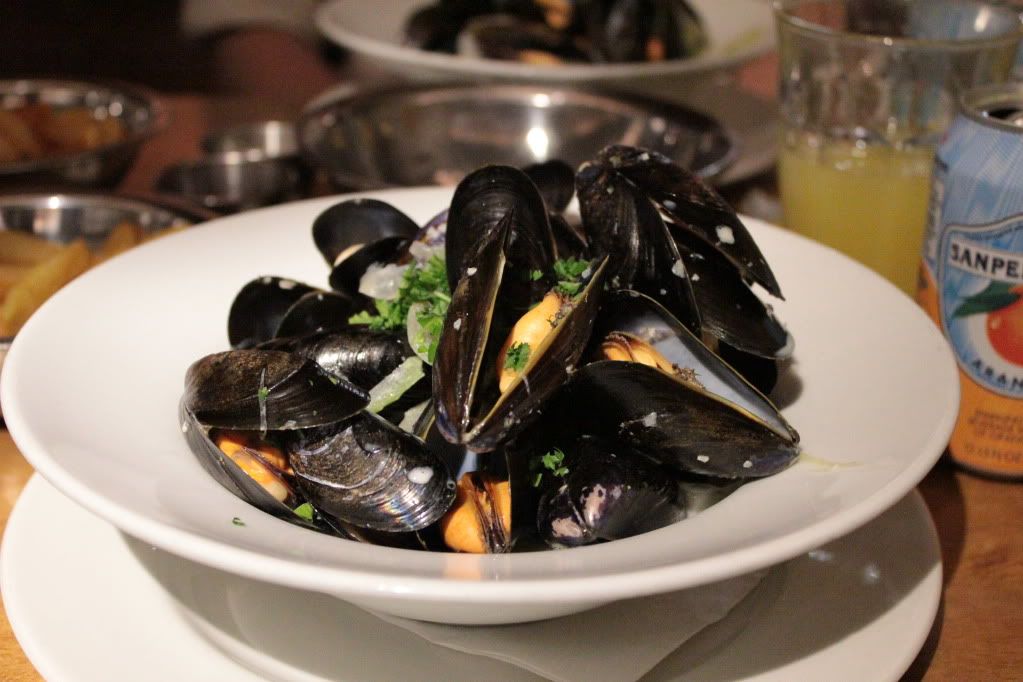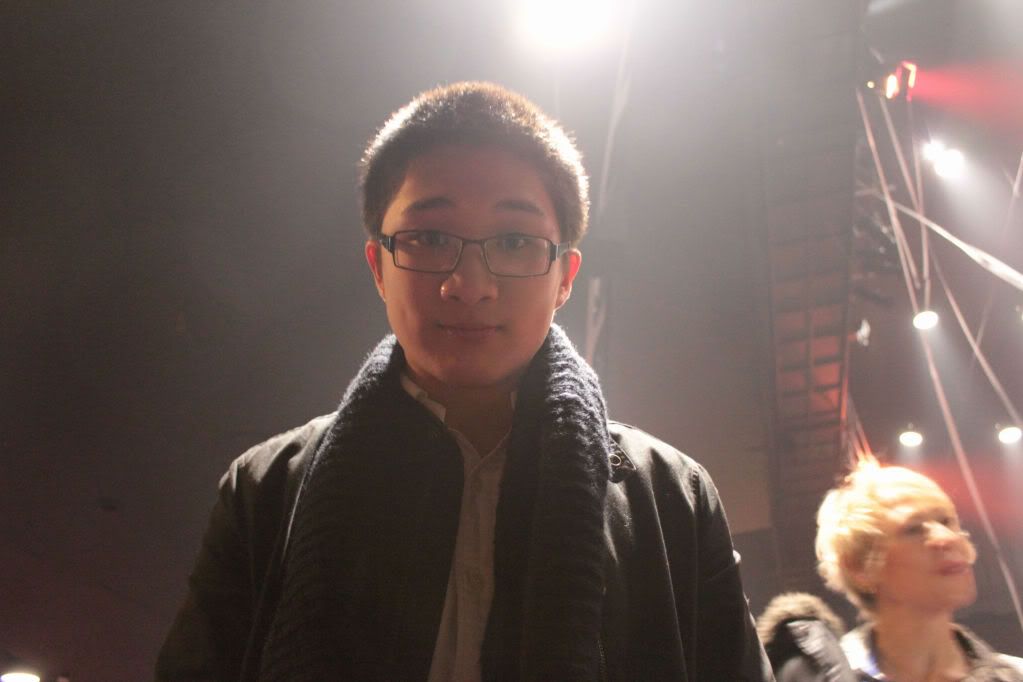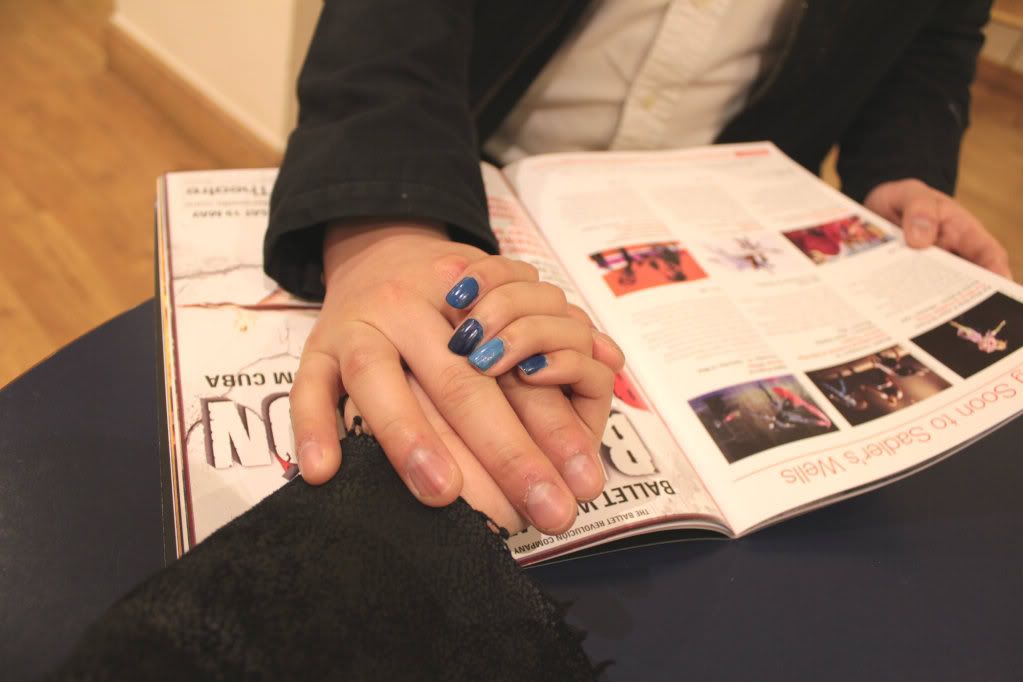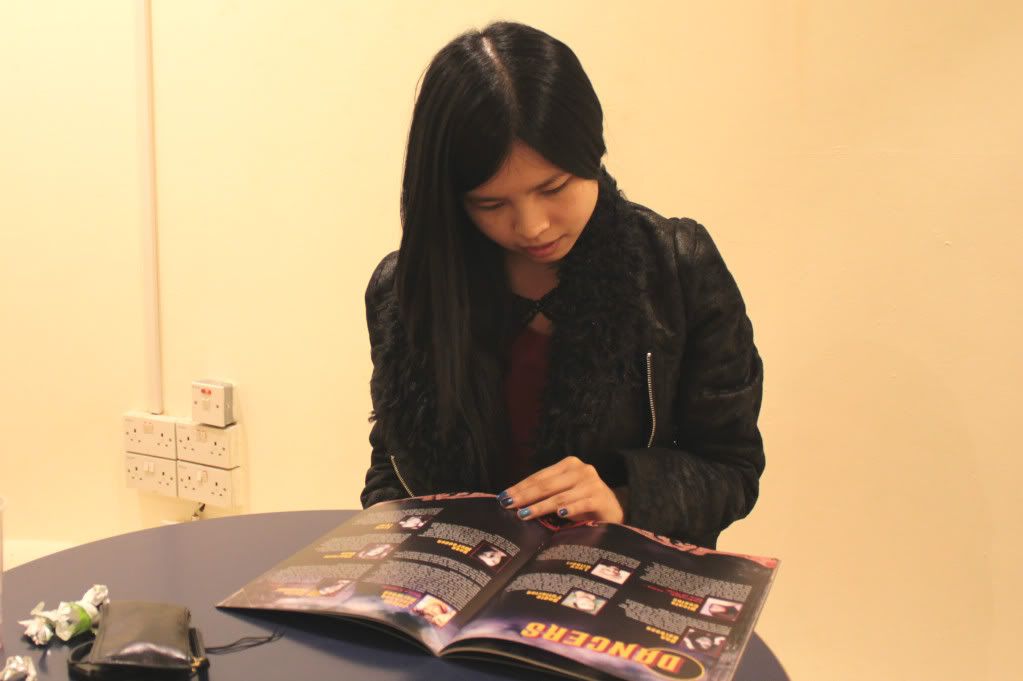 .:Outfit:.
Jacket: HK Boutique
Top: Dorothy Perkins (similar
here
)
Collar Necklace: Miss Selfridge
Bangle: H&M