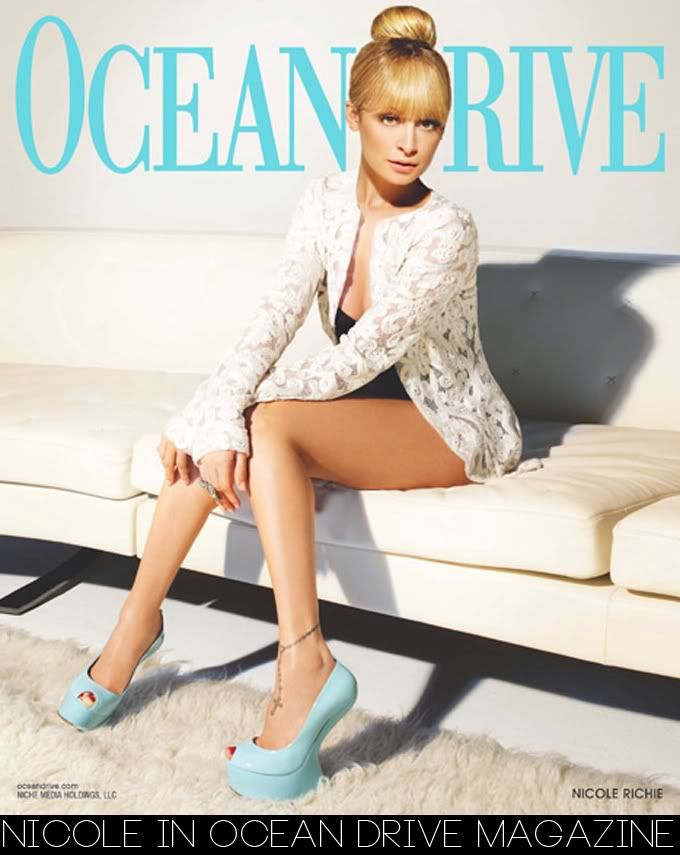 It's just gone 3am over here and I've finally finished preparing for my big presentation tomorrow morning at 10.30am!
Before going to bed and catching what few hours of beauty sleep I can, I just HAD to share this picture of Nicole Richie for OceanDrive.
The lace jacket + heelless shoes really are the stars of the show. Love how the styling has been kept minimalistic accessories, updo and monochrome interiors. #Maj!
Goodnight my lovelies :) x