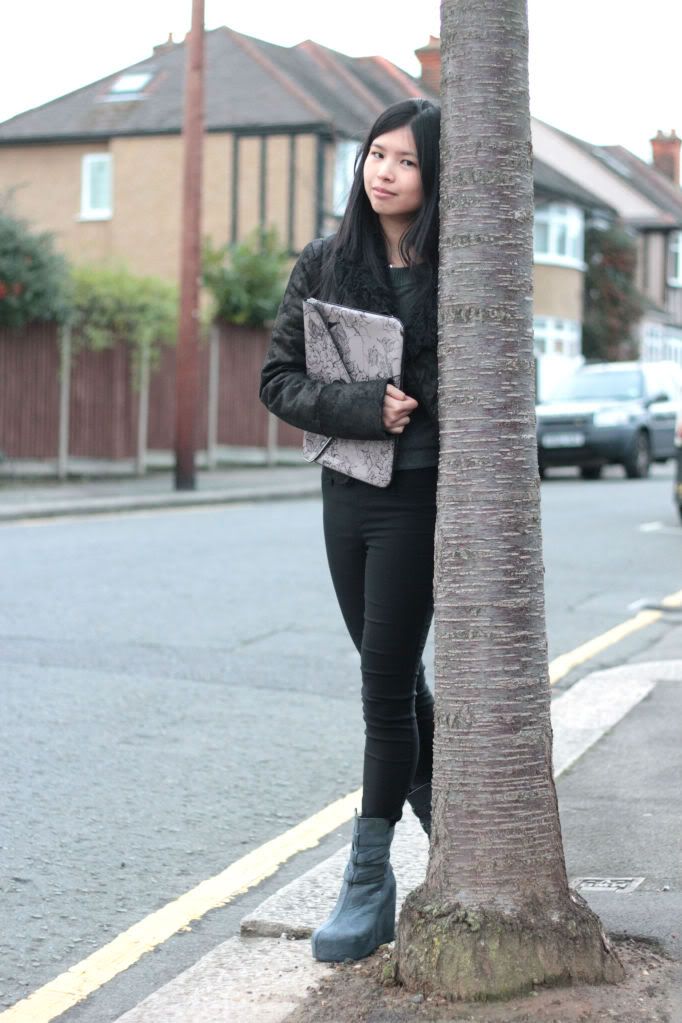 I can't remember if I posted my wishlist or not (OK - not, but I did tweet about it!).
The Trish Sommerville Dragon Tattoo collection for H&M really caught my eye with its dark palate and tough biker edge. These boots are so ugly they're cool! My mum absolutely hates them and can't understand why I would want to wear something like this, let alone get all excited over it! :p
I kept my outfit monochrome, adding a touch of colour and girlieness with this envelope clutch with a rose tattoo pattern by Diesel that I hunted down over a year after I saw Andy from StyleScrapbook carrying it.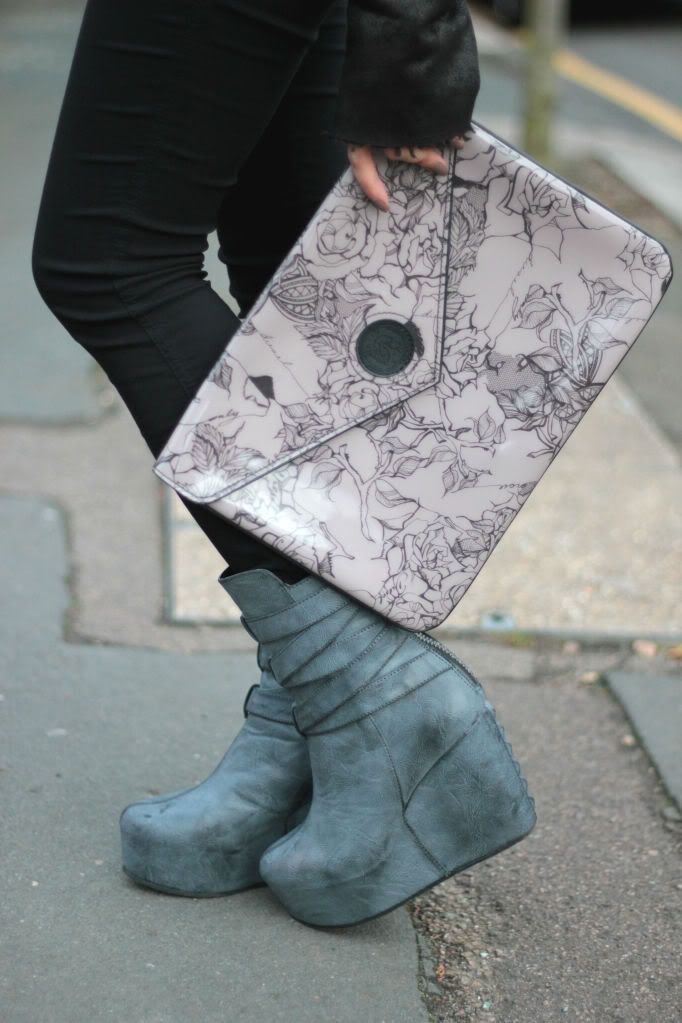 .:Outfit:.
Jacket: HK Boutique
Jumper: F21
Trousers: Zara
Boots: Dragon Tattoo collection for H&M
Clutch: Diesel