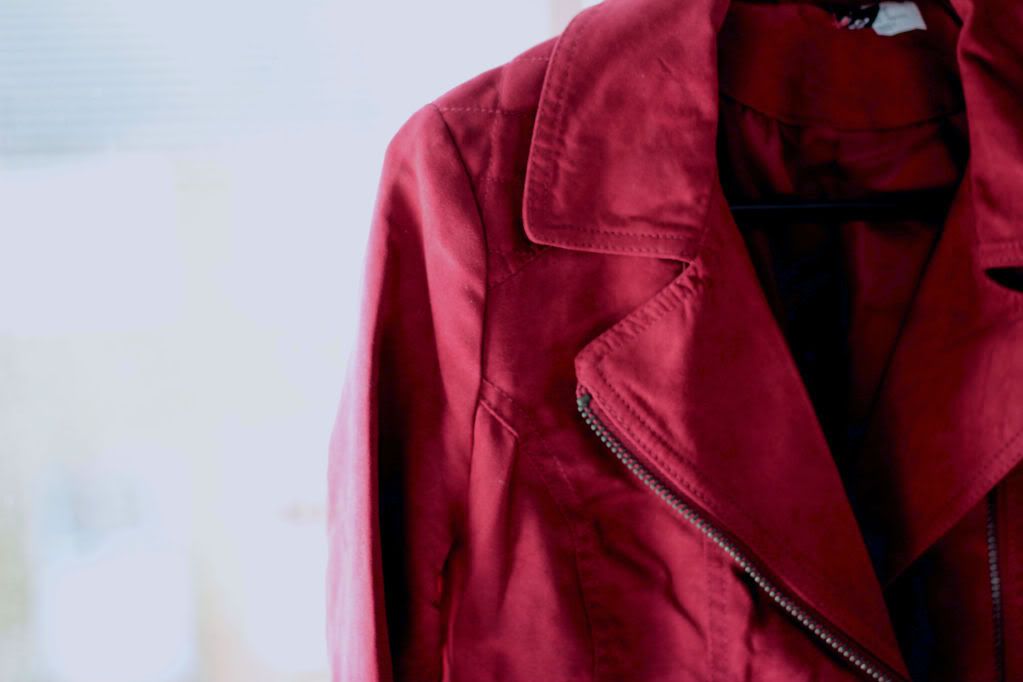 Whilst burning up time before our reservation at Hawksmoor (more on that later), A and I popped into H&M for a casual browse and that is when I saw the newest addition to my wardrobe...
This amazing faux suede biker jacket in a berry colour would have been perfect for fall but that didn't stop me from snapping it up right away!
I have a special soft spot for leathers and bikers, especially ones that cut off just a smidge above my waist, as I find these the most flattering for me. I'm so infatuated I wouldn't put it past me to buy it in any and every colour H&M decide to sell it in!
I'm off to the Dr. Who exhibition and sushi later today with one of my oldest friends - don't worry, this jacket is coming with me! ;)
Have a lovely day sweeties x