Hello my lovelies! Sorry about the radio silence but I've been in Birmingham to visit a friend for a few girly days with my besties :)
We arrived late on Thursday and just had a quiet night in with a movie and popcorn. On Friday, we planned a massive shopping spree in the Bullring and then Gatecrashers (one of the biggest club venues in the UK!) at night.
For the day, I wore a casual monochrome outfit with a pop of colour from the new jacket you saw in my previous post here.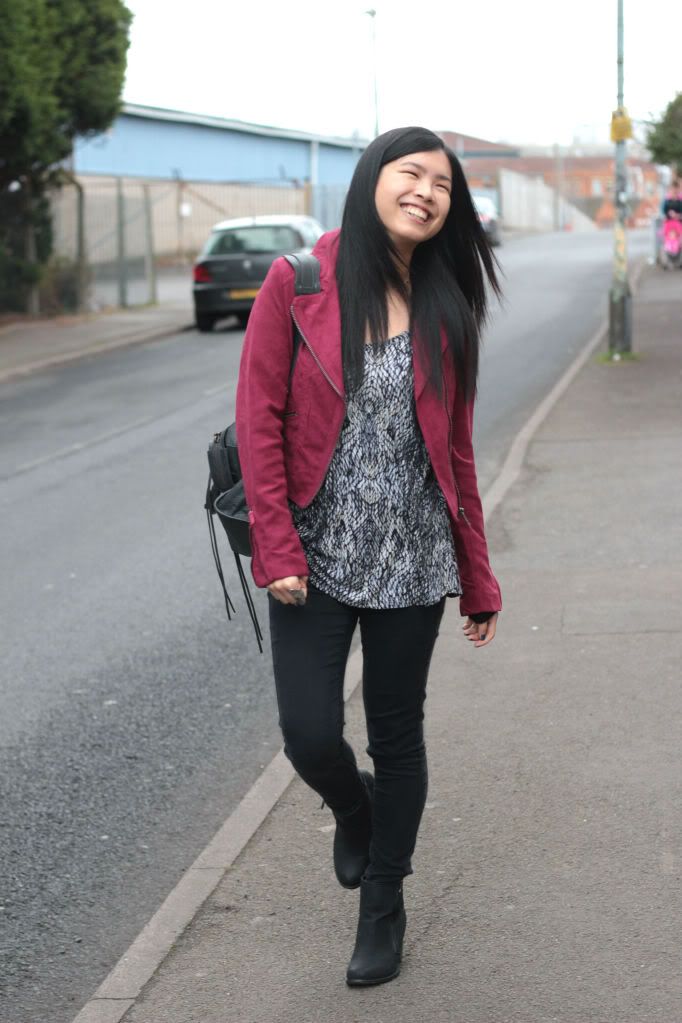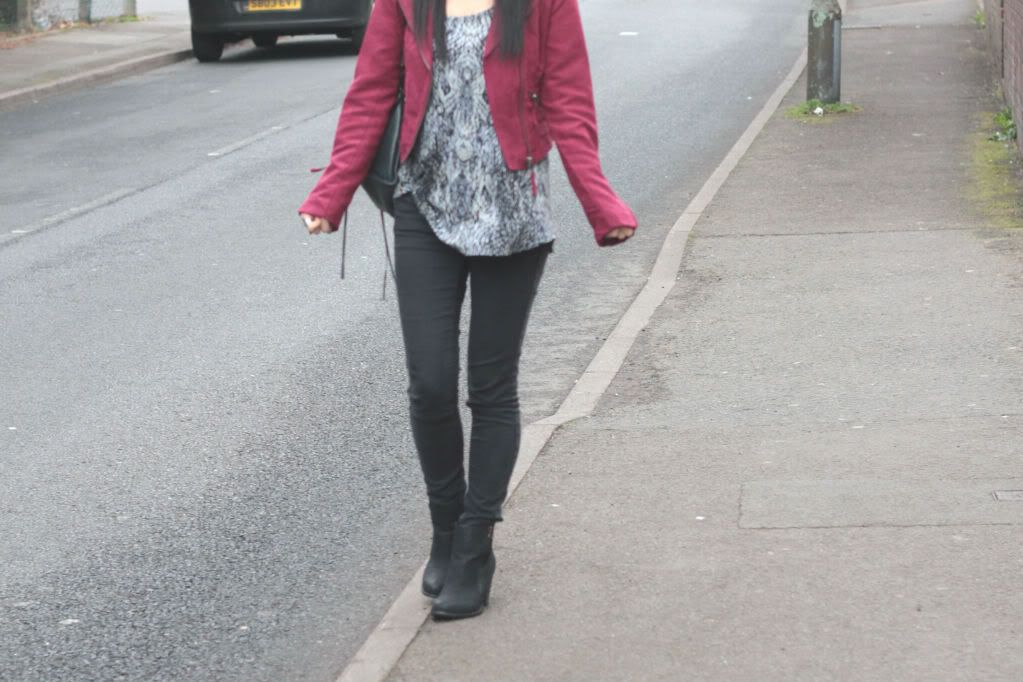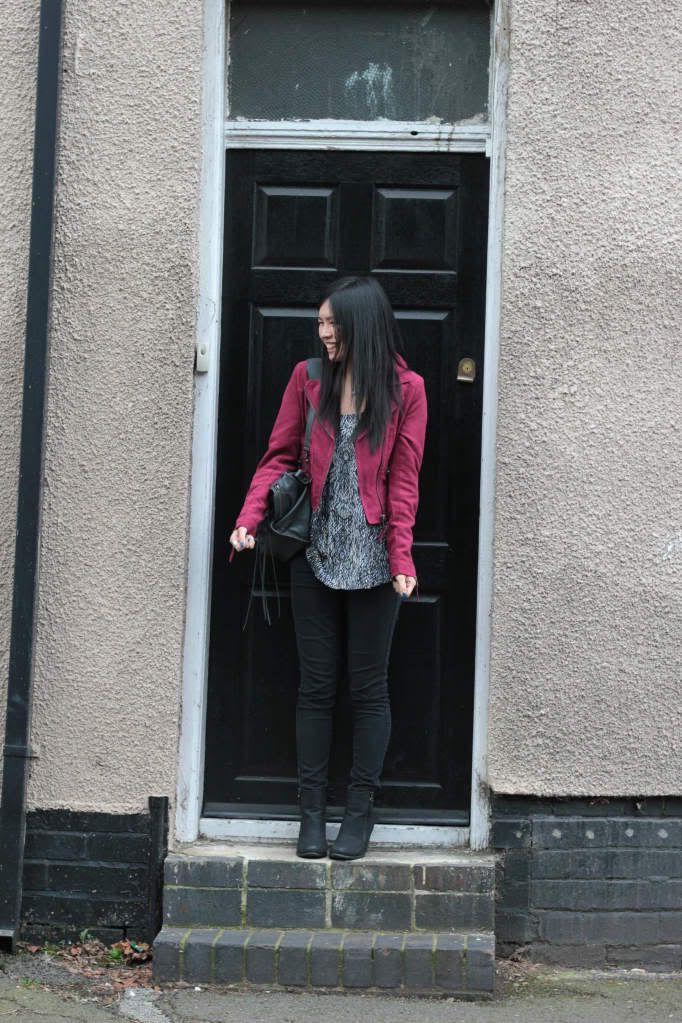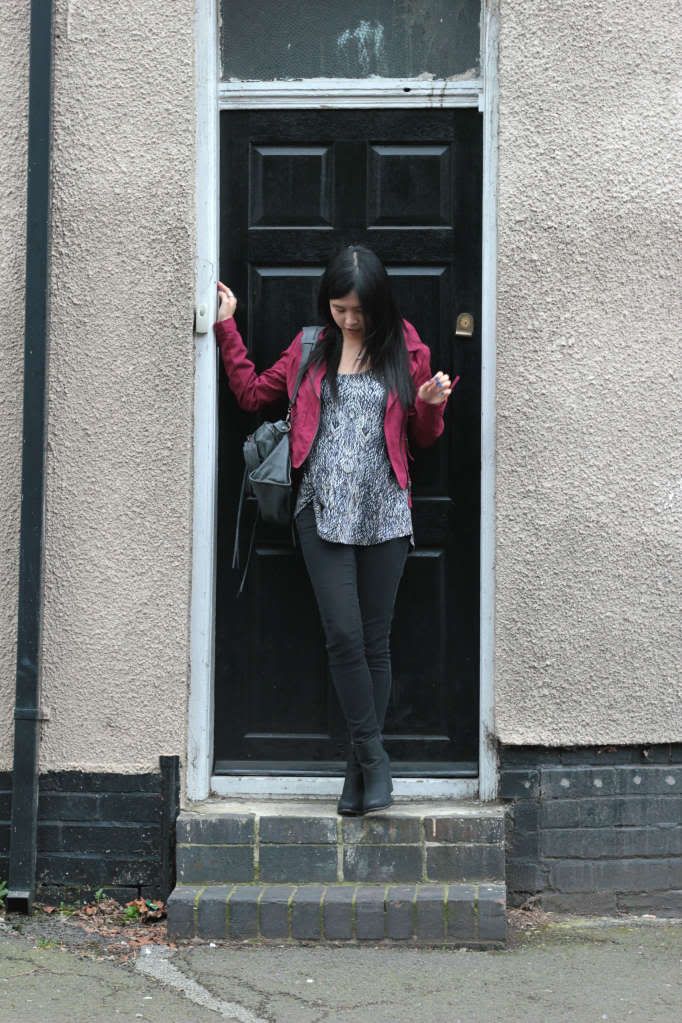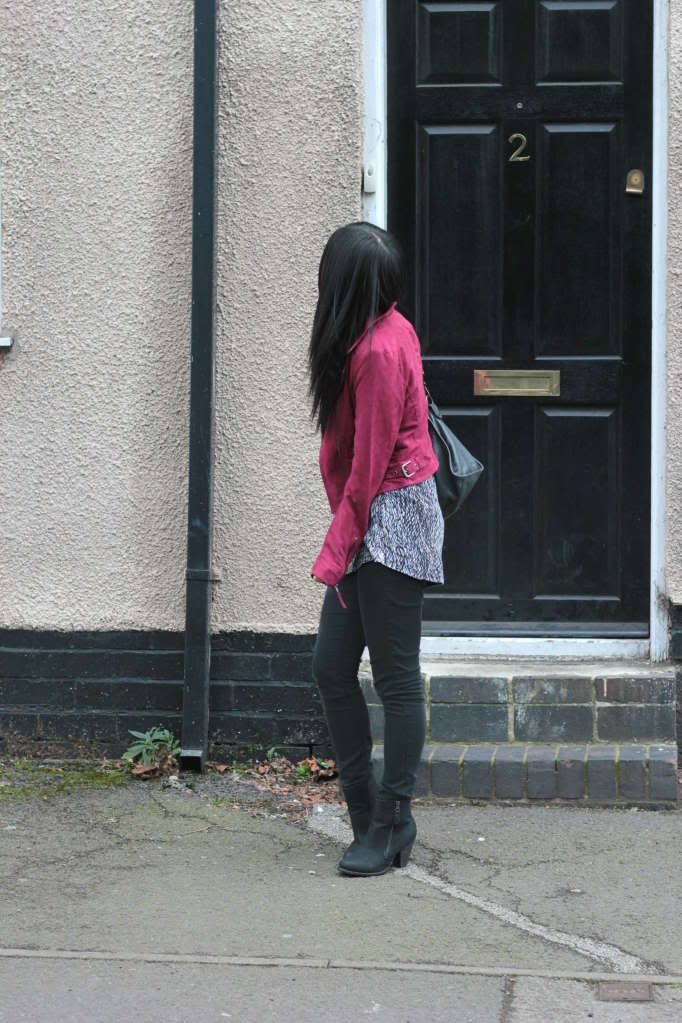 .:Outfit:.
Jacket: H&M
Top: Warehouse
Jeans: Topshop
Boots: New Look