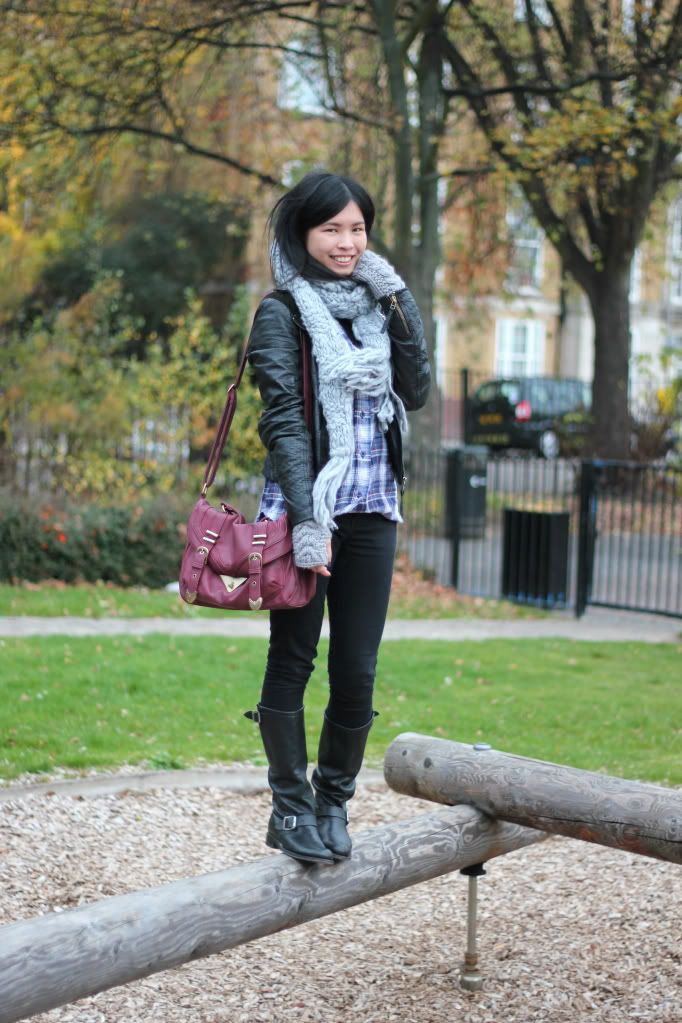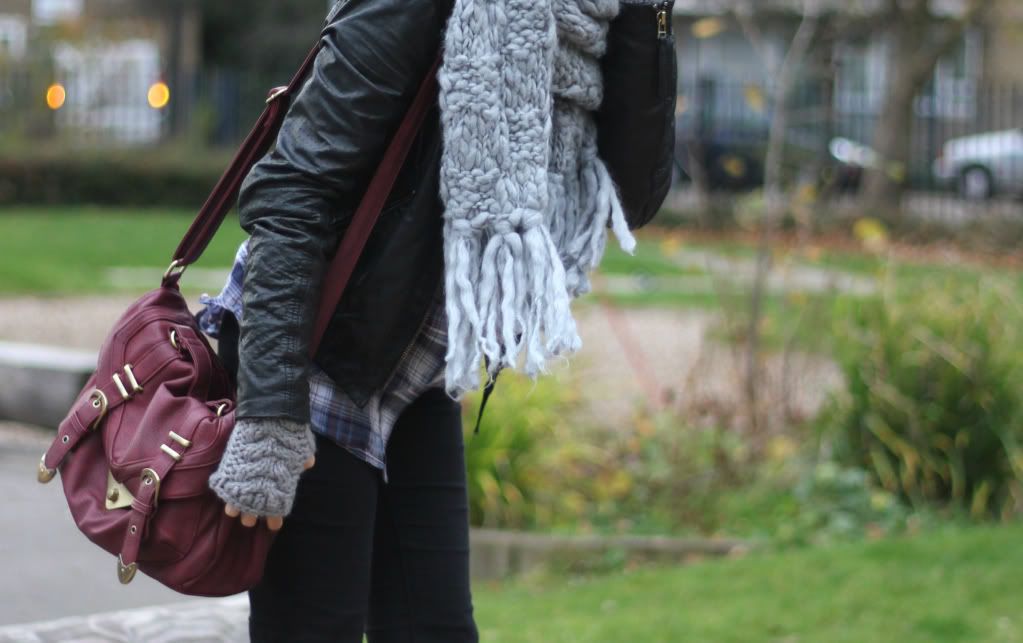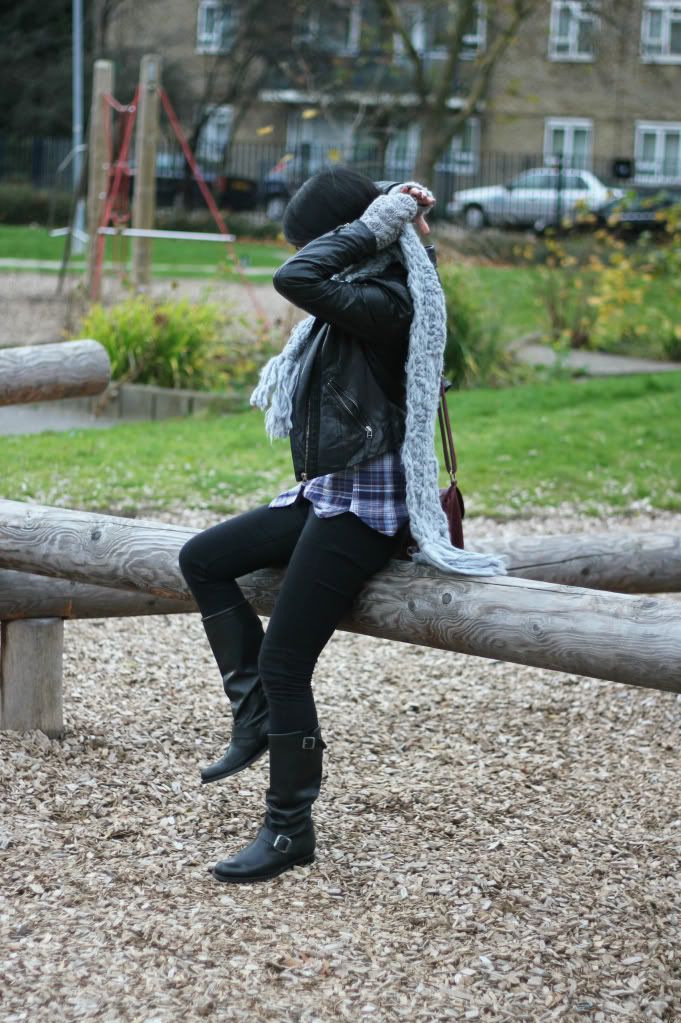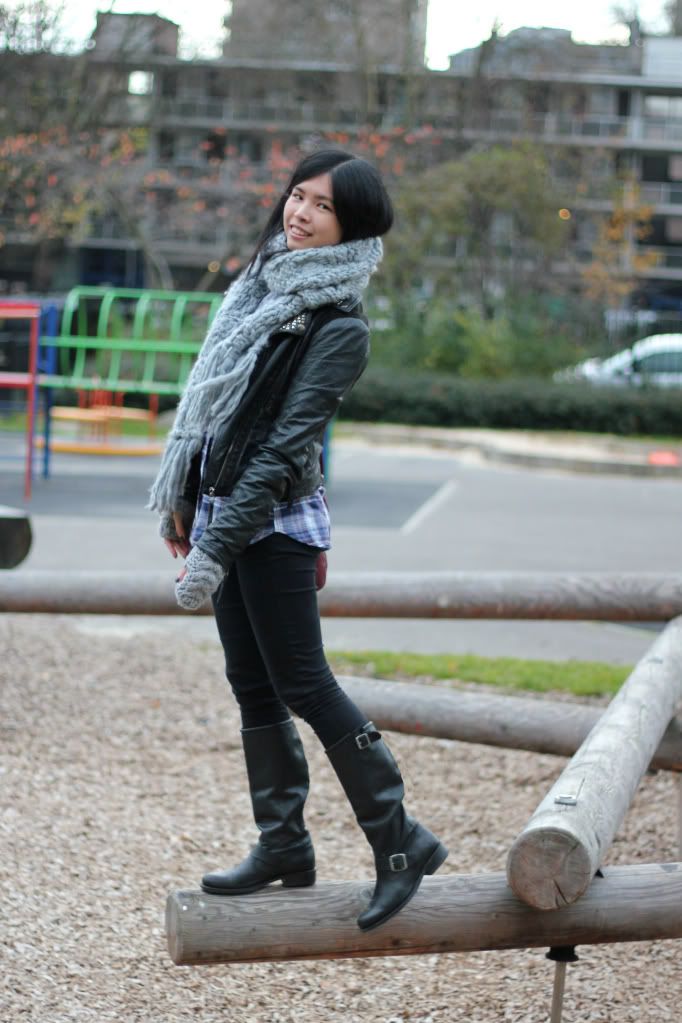 I feel like I haven't done an outfit post in so long - this has to be one of my favourite shoots of all time!
We took these in a local playground we recently discovered... I soon found out my balance skills were almost zero :p
I'm all wrapped up because it's super cold here, and all these cozy knits have become a necessity... but when they're this cute, I'm not complaining!
Jacket: Topshop
Shirt: Topshop
Jeans: Topshop
Boots: Frye
Bag: New Look
Scarf + gloves: Primark
P.s. Auggie made me do a 'workout' in the gym area before we left
P.p.s. Hi to all the new readers! Don't forget to join me on Bloglovin or Google friend Connect if you like :)