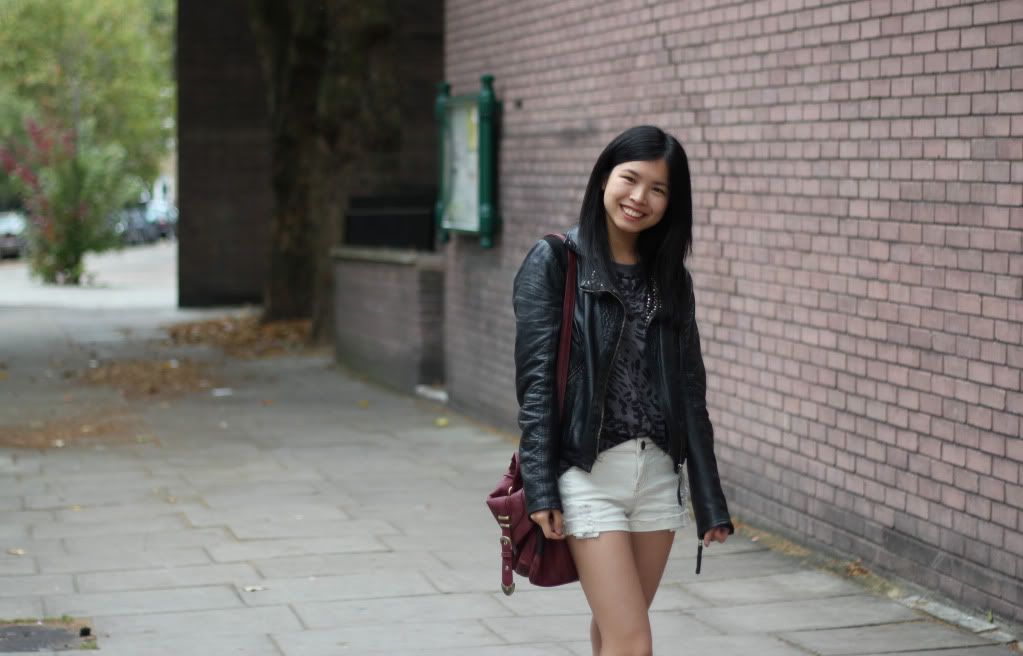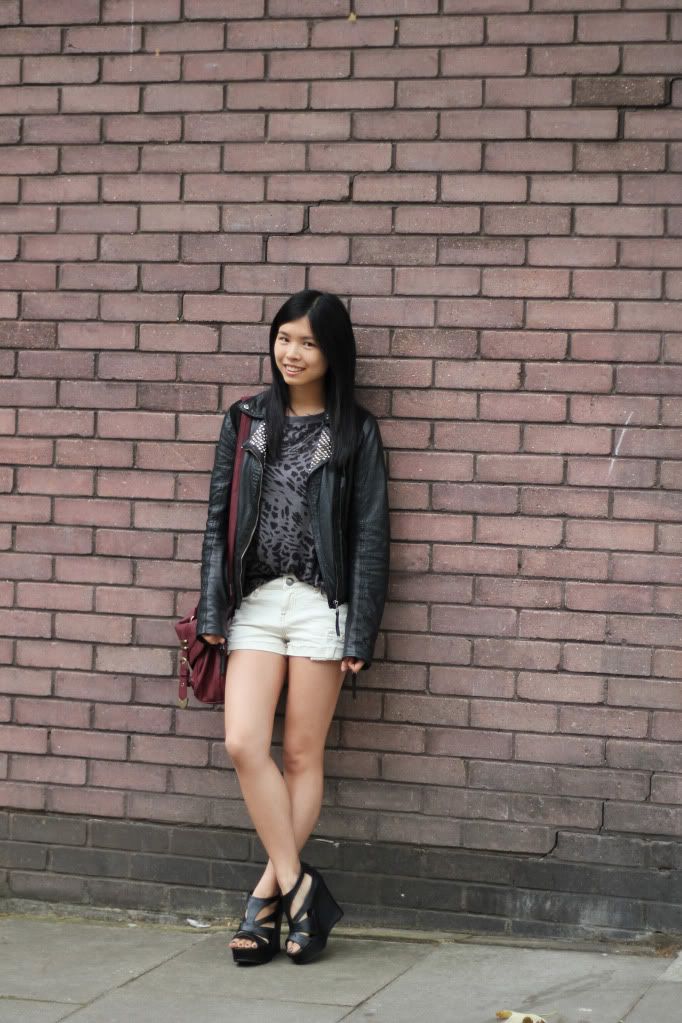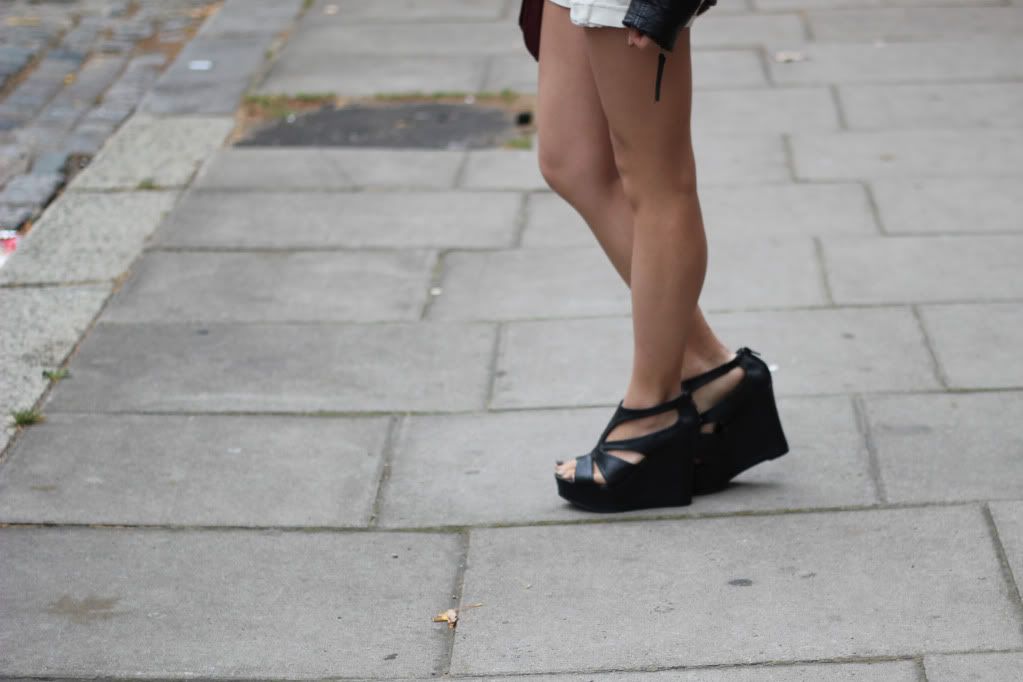 Love love love these wedges! Honestly one of the best height:comfort ratios I've ever tried! Probably because of its 1 inch platform :p
This bag has become one of my favourites, it's colour is everywhere this season, and it adds a pop of colour to every outfit!
Have a great weekend!
Jacket: Topshop
Shorts: F21
Bag: New Look
Shoes: Steve Maddens
Bangle: Dyrberg/Kern