On my birthday, Auggie treated me to a romantic French meal overlooking Covent Garden square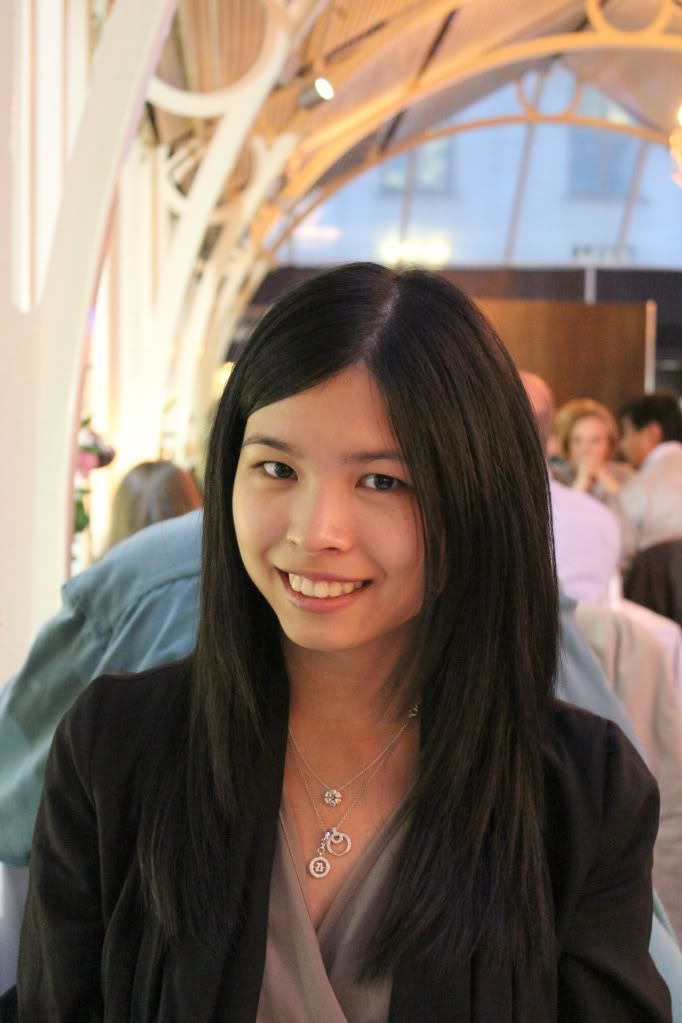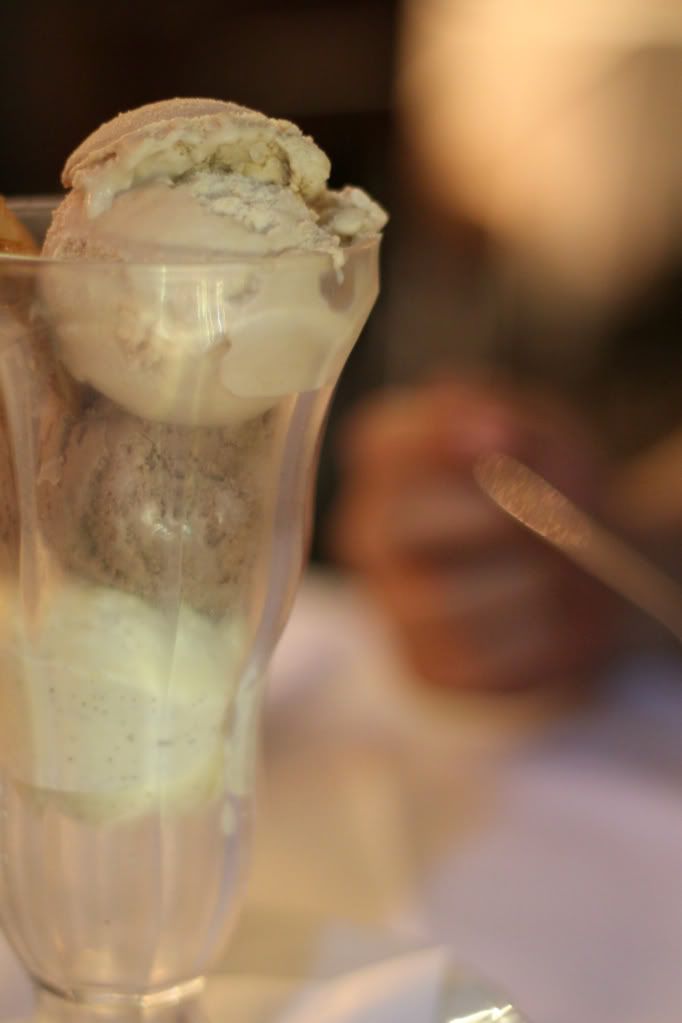 Afterwards, we walked aimlessly around London and 'somehow' ended up at the M&M store (teehee!)
Who says you can't act like a child when you turn 21!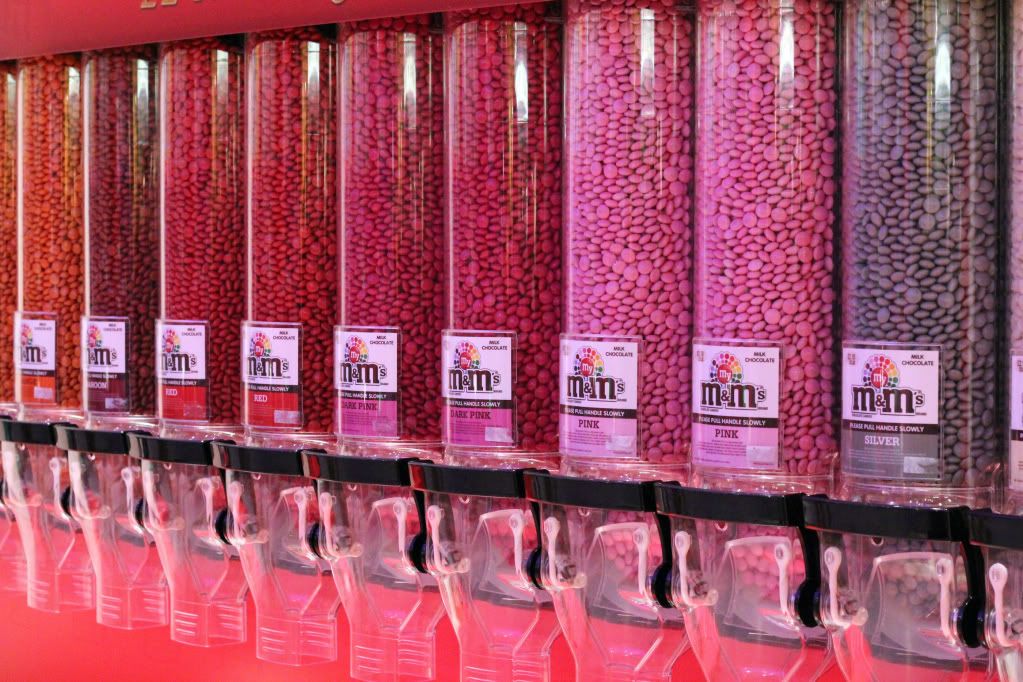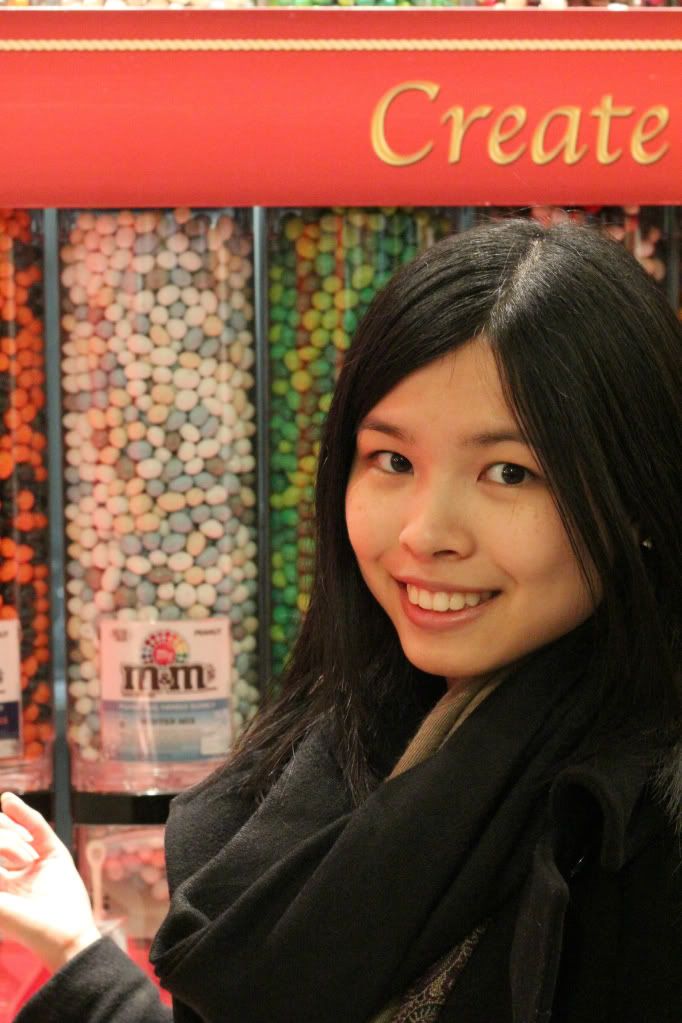 At home, we had a Hummingbird cake waiting for us - soo amazing!
Their red velvet's are really something :D
Also, I got my first ever flower from Auggie... It may be made of chocolate, but it's a step in the right direction ;)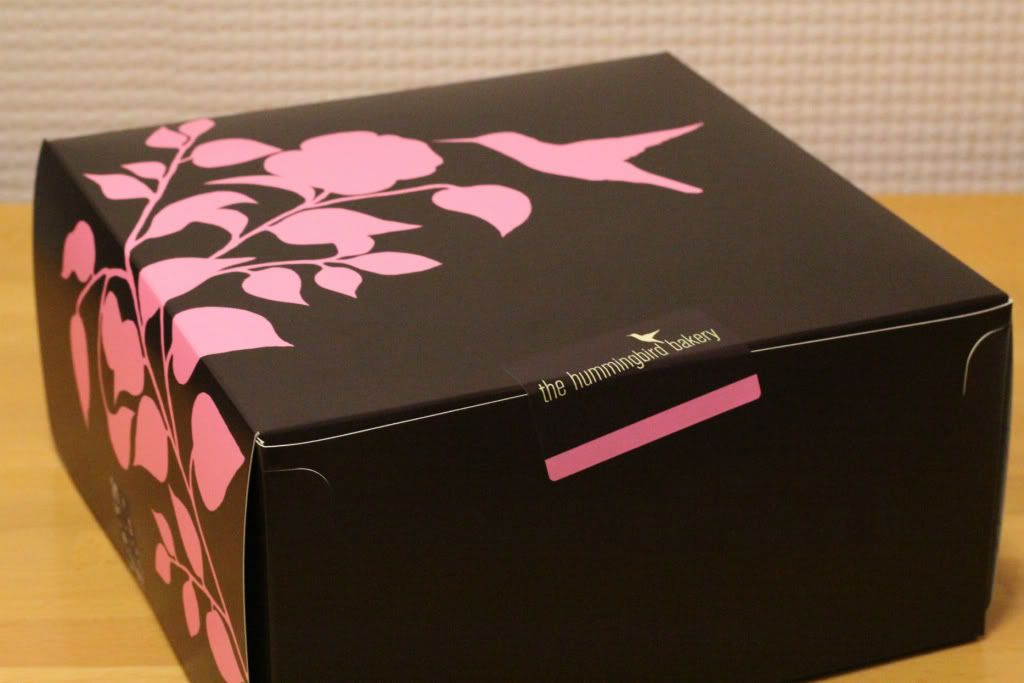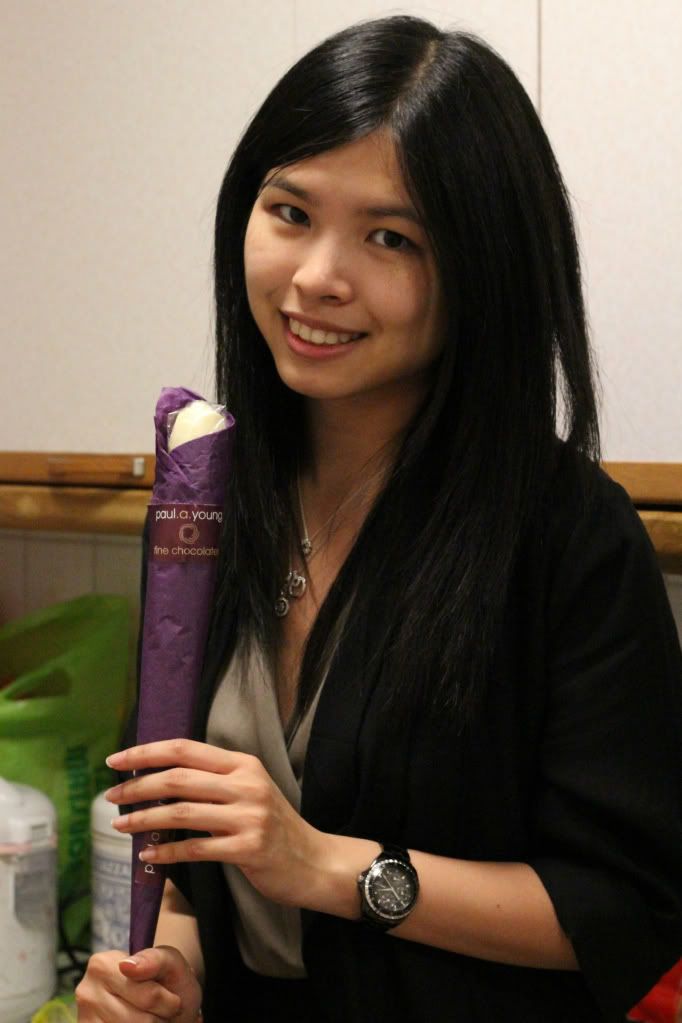 Dress: Love
Blazer: Oasis
Coat: Zara
Necklaces: Tiffany's and Swarovski (gifts)
p.s. The tee says it all - 'It's never too early for chocolate'!