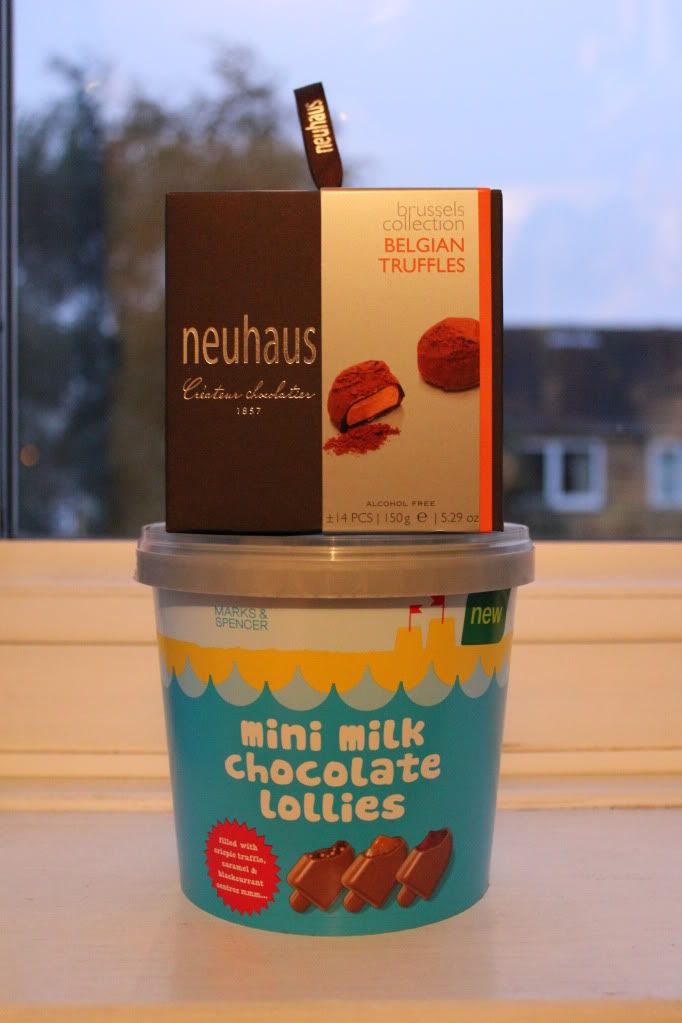 The two boxes are your clues to the two words...
Answer is, Belgium Holiday!
The Brussels truffles are the Belgium part, and the lollies remind me of summer holidays!
Therefore, no blogging for the next few days, but expect an overload of pictures when I get back!
I went to the London Sealife Aquarium today, if I manage to finish packing, I shall share it with you before I leave but knowing me, chances are slim..!
Take care my lovelies :)
P.s. If you have any recommendations for places to visit in Brussels, Antwerp and Bruges, please comment below