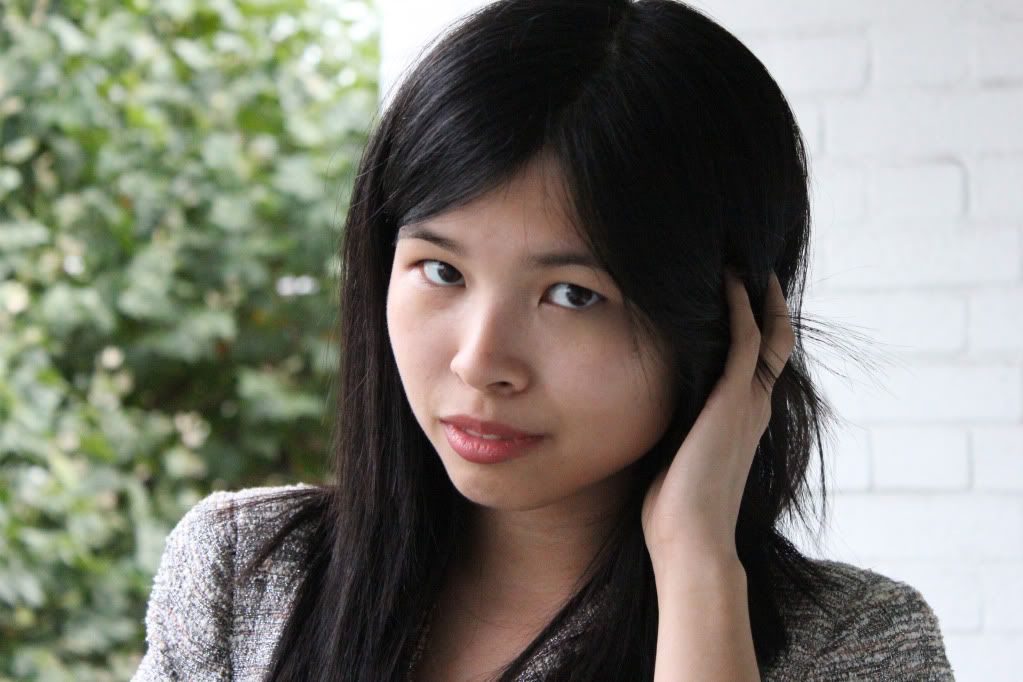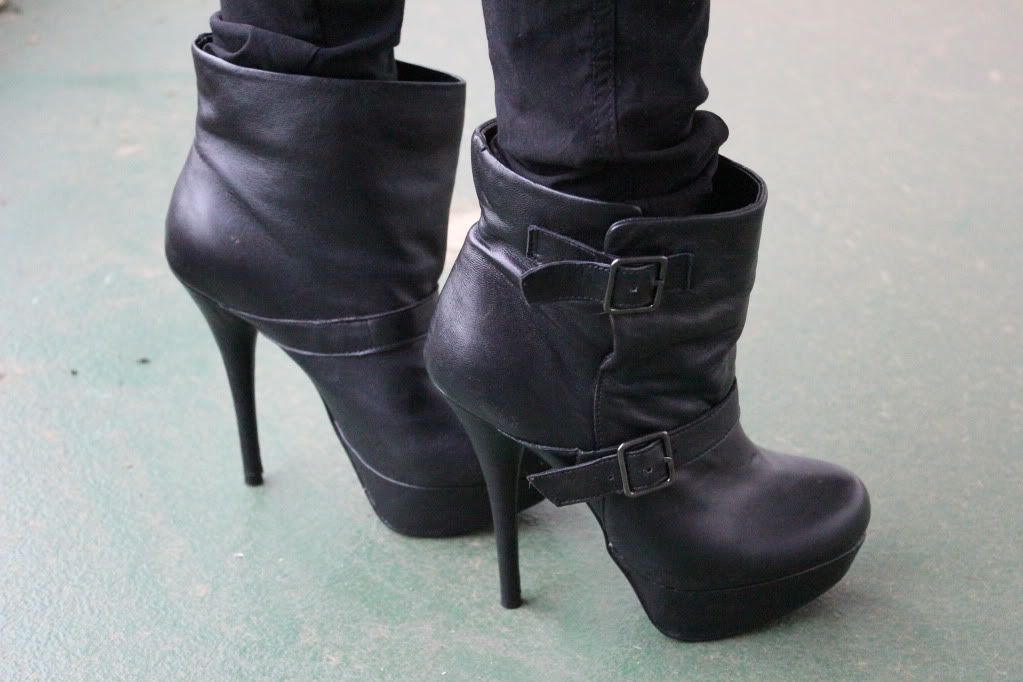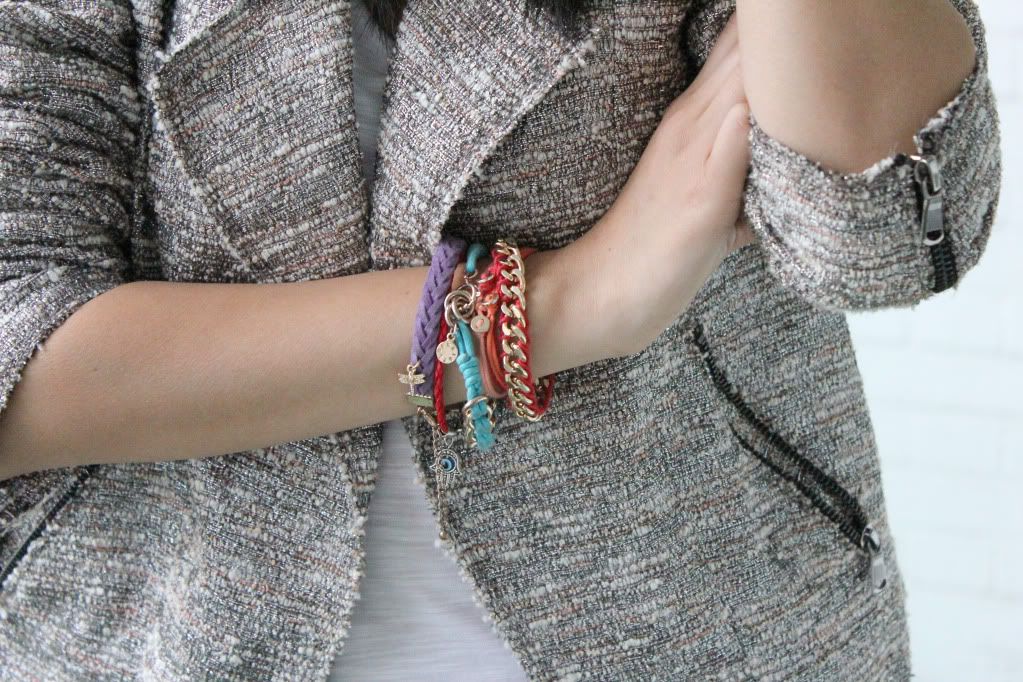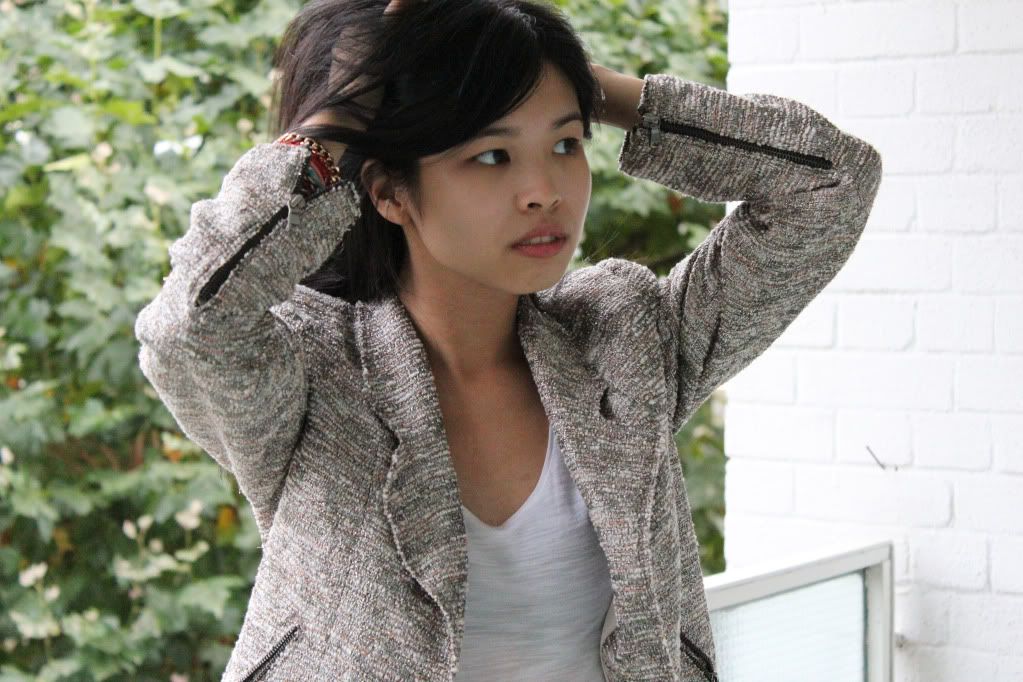 Hey guys! You remember this amazing Zara blazer I posted HERE? I finally wore it on Friday when I went out to dinner with Auggie. I decided to keep the rest of the look simple to keep the blazer as the centrepiece.
The bracelets on my wrists are my absolute favourites right now, they always add a pop of colour to my outfits!
Jacket, Tee, Trousers: Zara
P.s - I totally didn't plan this to be an all-zara outfit!