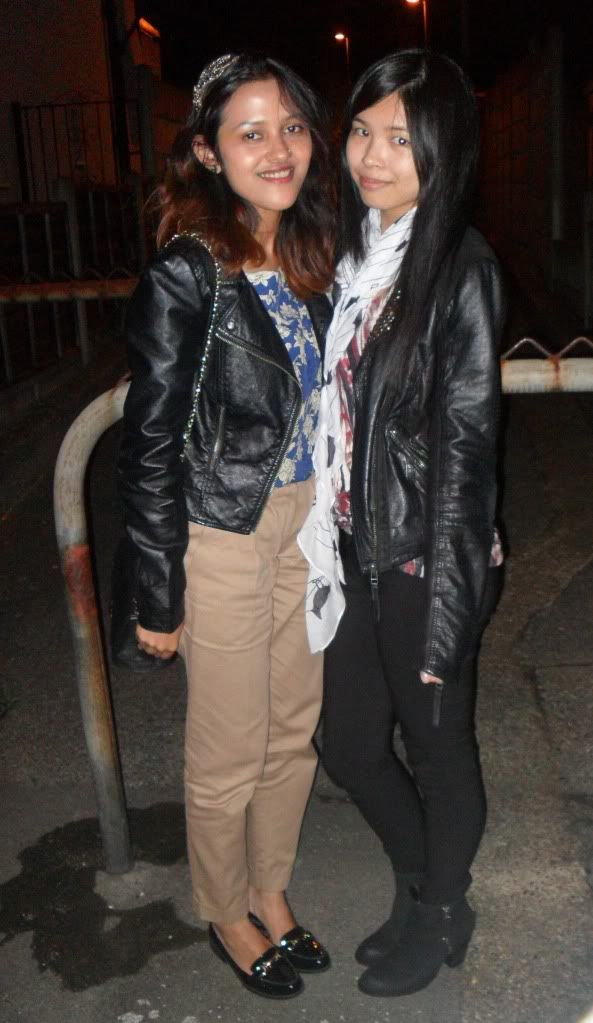 Firstly, I would like to introduce you all to Pie, my shopping buddy in crime, we are always on the same wavelength, especially when discussing clothes, even when we haven't been shopping together!
Here's an example of one of our conversations today:
Her: 'You know those boots in River Island? I tried them on but your Ambush's look better'
Her: 'Yeah, those ones, they weren't black enough'
Me: 'Hmm, didn't notice it... I didn't like it cos...;
Unison: 'It didn't have the zip...'
She just gets me, ya know? ;)
Tonight was spent just chilling with friends, we went to Frankie and Benny's on impulse because of the insane queue for Nando's (!)
I didn't take that many pictures today, but if I get hold of them, I'll be sure to share them with you all.
Top: H&M (actually a dress!)
Have a good night everyone, and make the most of your bank holiday weekend!
I'm off to sleep cos I have work tomorrow!